Neoclassical Architecture
Recalling the architecture of ancient Greece and Rome, neoclassical homes are formal and timeless.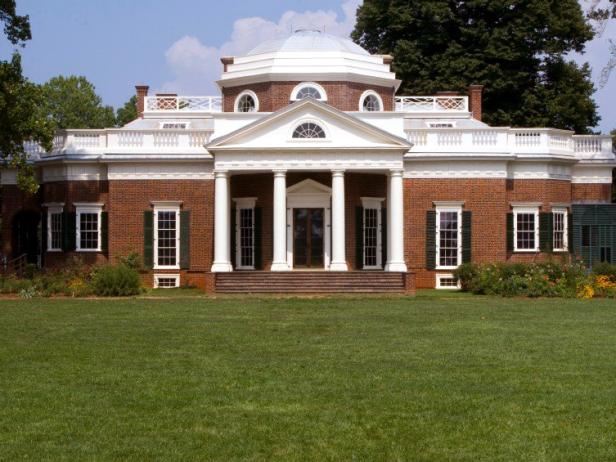 Neoclassical
With formal proportions and classic beauty, the Neoclassical style reflects architecture of Greece and Rome. In the early 20th century, government buildings and universities used the Neoclassical concept in their design. Homes built in this style clearly exude wealth. Symmetry, tall columns, elaborate doorways and evenly spaced windows are all key elements of the style. The most famous example is Thomas Jefferson's Monticello in Virginia.
Immediately recognizable by its colonnaded facade and pedimented front porch, the neoclassical home possesses formal proportions and presents a classical, ageless beauty.
"Neoclassical forms relate back to the classical architecture of ancient Greece and Rome," explains Alan Cobb, vice president at Albert Kahn Associates, an architecture firm in Detroit. "There is a certain comfort in the proportioning and timelessness of these homes."
The style flourished in the early part of the 20th century, used widely in institutional settings like universities and government, but in residential buildings as well. Examples of this style home can be found throughout the country, with the heaviest concentration along the East Coast.
"These homes were built as a reflection of where you were in the class system," Cobb notes. Their formality and importance seemed to suggest an upwardly mobile lifestyle, a way to emulate the upper classes of Europe.
Symmetry. Form and balance dominate the neoclassical style. "There is a purity of symmetry. These homes rarely stray from the Golden Section," adds Cobb, referring to the Greek rule of proportion used in art and architecture.
Tall columns. The full-height front porch is supported by a row of columns, usually Doric in style and always even in number.
Elaborate doorways. The doorways often have decorative surrounds and pediments, the triangular section found above the entranceway.
Evenly spaced windows. The windows have double-hung sashes, most often divided into six or eight panes. They are always evenly spaced across the home's facade and typically flanked by shutters.
Monticello. "The most famous example of neoclassical architecture in the United States is likely Thomas Jefferson's Monticello in Virginia," notes Cobb. The classic use of symmetry, the stately brick exterior and the home's center-hall floor plan are all characteristic of the style, albeit on a grand, grand scale.
The U.S. Supreme Court Building. Though the building was erected in the 1930s, architect Cass Gilbert channeled neoclassical ideas into his design.
Practically Speaking: Hassles and Headaches
"There is a solidness to these homes, which comes from their shape and construction," Cobb says. The rectangular structures are most commonly constructed of brick, with alternating courses for stability. Corner stones, or quoins, provide even more of a sturdy appearance.
"Number one most important thing to examine with a brick structure is the foundation," Cobb advises. Check closely for visible cracks in the brickwork, which can indicate foundation issues. Also, brick wythes, the vertical layers of a brick wall, are tied back to interior walls with embedded steel braces, which can rust out over time. This could result in bowed walls.
Brick is beloved for its low maintenance, but occasionally mortar joints will need tuck pointing to address deterioration. Wood, present as door and window trim, columns, shutters and roof-line balustrades, should be inspected for rot and moisture problems. These materials will need to be painted or stained periodically to keep them in sound condition.
Original double-hung windows are energy hogs. Check for tight seals, working storms or style-specific replacement windows.
Inspired by classical architecture and, in particular, temples, Greek Revival homes feature a symmetrical façade with a low-pitched gable roof and rows of impressive columns.