How I Fit a Baby Into My Tiny NYC Apartment
When you live in a 750-square-foot space, every inch counts.
Keep in mind: Price and stock could change after publish date, and we may make money from these affiliate links.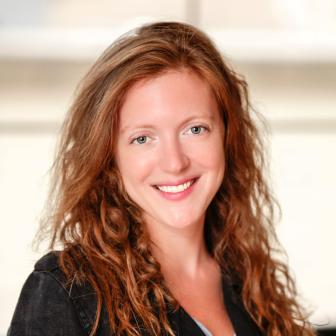 There are tradeoffs to living in New York City. The biggest of which is often space — there's just not enough of it. So when my husband and I moved to a 750-square-foot apartment in Brooklyn last year, we knew we'd be making a tradeoff: less living space for a more vibrant neighborhood. We love where we live because it's close to the park, near a convenient subway stop and within walking distance to some amazing restaurants. This is why, when we found out we were expecting, we decided to stay put and make our one-bedroom work for the soon-to-be three of us.
With a little creativity and a lot of online research, we're turning our small space into a home fit for our growing family. The key? Buy the least amount of stuff possible and make each item count.
Instead of buying a bassinet AND a crib, I opted for a 4-in-1 solution that would take us from our first day home until almost tweenhood. The Stokke Sleepi Mini transitions from 0-6 months, up to three years and then up to 10 years by adding extensions and removing different pieces. Plus, it also has wheels, so when we want privacy in the bedroom, we can just wheel our sleeping baby into the living room. It's pricier, yes, but it'll be with us for basically a decade.
A collapsible solution is the best bet for saving space on a baby bathtub. A folding bathtub by Boon is easily stored next to our vanity but it also has a hook so you could hang it on the shower rod if preferred. It's a little big for a newborn so we'll likely need to get a foam mat insert, but it's the perfect size for a growing baby and should last quite a while. If we had a larger kitchen sink, we could have gone with the collapsible Puj Tub, which sits right in a sink and folds flat when not in use.
I kept wondering, did we really need a changing table? With our apartment already filled to the brim with furniture, buying another piece seemed unnecessary. Instead, for a little more money, we splurged on the Keekaroo Peanut Diaper Changer, because it can sit right on our existing dresser. It's slip resistant so it'll stay put. It's also water resistant and has a surface that you can wipe down, so there's no need to buy multiple changing pad covers.
At 4.2 pounds, the Inglesina Fast Table Chair is perfect for toting out to restaurants or on trips but it's also perfect for a small space. Instead of taking up precious floor space in the kitchen with a traditional high chair, this one grips right onto our kitchen island. When not in use, it folds completely flat.
City living and subway rides mean transporting a baby up and down stairs, often solo. The Babyzen Yoyo+ stroller can be carried like a bag (weighing in at 14 pounds) and then pop up into a stroller that fits the baby from newborn to toddler. It can be easily stored in a collapsed state in an apartment, but it also fits as carry-on luggage for traveling.