HGTV Urban Oasis 2019 Winner Announcement
Meet the lucky winner of HGTV Urban Oasis 2019.
Congratulations to Fannie Allen of Tucson, Arizona! She is the winner of HGTV Urban Oasis® 2019, a grand prize package valued at over $700,000.
Fannie's name was randomly drawn from over 69 million entries to the sweepstakes. She has faithfully been entering all of the HGTV and DIY Network sweepstakes for years. "I enter every HGTV contest, I love all of the homes they give away," says Fannie. "I haven't seen one yet that I didn't love".
Fannie is a retired accountant and beloved wife and mother. She enjoys the warm weather Arizona has to offer after moving from the Southeast over 40 years ago. She is eager to continue entering the HGTV home giveaway sweepstakes and see where we go next!.
Fannie is totally enamored with HGTV Urban Oasis® 2019. "I love the house, love the furniture and how it was decorated and everything," says Fannie. "I am an artist and I love those colors and how they were put together, and I love that backyard and the porch."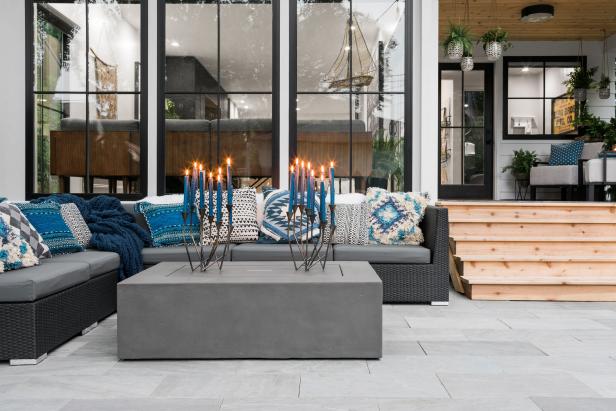 Clean and Simple Seating
Mixing clean lines with natural textures gives the backyard seating areas a Scandinavian farmhouse feel with a modern twist.
Fannie thought someone was pulling a joke on her when she received notification that she was a winner. She had a financial advisor look at the paperwork, but even after that she still had doubts. She was waiting for a phone call telling her it was all a prank. It's not a prank Fannie; it's all real. You're the proud owner of HGTV Urban Oasis® 2019. Congratulations!
The next lucky winner could be you! Sign up to receive email reminders for an upcoming HGTV Urban Oasis® Giveaway.
By submitting this submission form, you acknowledge having read and agreed to our Privacy Policy and Visitor Agreement. You will have the option to unsubscribe from any messages you receive.
Thank You, You have successfully registered to receive email reminders to enter the giveaway.