HGTV Urban Oasis 2017 Winner Announcement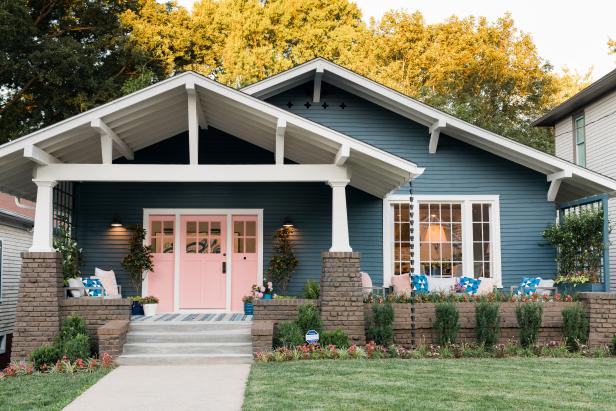 Up-To-Date Look
The combination of a striking color scheme and improved landscaping give this Craftsman home an up-to-date look that still respects the architecture and history of the house.
Robert Peterson; Rustic White Photography
Congratulations to Magne Jensen of Beaverton, Oregon! He is our proud winner of the HGTV Urban Oasis Giveaway 2017, a grand prize package valued at over $600,000.
"I've never won anything like this in my life," explains Magne. "This is just a blessing."
Magne's name was randomly drawn from over 65 million entries to the sweepstakes. After touring the home and entering twice a day almost every day at HGTV.com, he never thought winning would actually be a possibility. "I figured what do I have to lose and I entered almost every day," he says.
Magne thought the initial call from HGTV wasn't real, but soon realized this dream had become a reality. After a moment in disbelief "it hit me," he explains after receiving the extraordinary news. "The fun part starts now!"
The retiree and grandfather of three most admired the colorful, open-concept kitchen as he enjoys cooking for his wife and family.
After taking a trip to Nashville in 2016, our winner states "we fell in love with Tennessee, the atmosphere and the nice people."
Magne and his wife are still in shock and look forward to enjoying their life-changing winnings with family and friends.
The next lucky winner could be you! Sign up to receive email reminders for an upcoming HGTV Urban Oasis® Giveaway.
By entering your email address, you agree to our Terms of Use and acknowledge the Privacy Policy. HGTV and its affiliates may use your email address to provide updates, ads, and offers.
To withdraw your consent or learn more about your rights, see the Privacy Policy.
Thank You, You have successfully registered to receive email reminders to enter the giveaway.