Whether you're looking for a middle-of-the-road update or a full-on upgrade, HGTV reveals the best kitchen countertop options.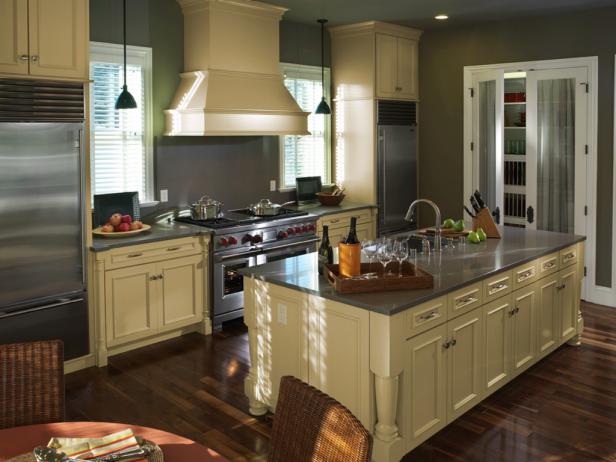 Best-Kitchen-Countertops_s4x3
Durable and easy-to-clean, quartz imitates the look of granite or marble, but is more resistant to stains and scratches. Another bonus is quartz countertops come in a wide range of colors and have a uniform look, opposed to natural stone, which can have more variations. Designed for HGTV Dream Home 2009
What are the best kitchen countertops on the market right now? You're in luck—there are plenty of options to choose from, for every style and every budget.
Kitchen Countertops
Set the tone of your kitchen design with the right countertop.
Homeowners looking to upgrade their countertops from laminate or tiles, whether or not it's with resale value in mind, will want to look into granite, marble or stone countertops for a high-quality surface that will last a lifetime (and likely provide a return on investment).
Homeowners looking to update the look and feel of the kitchen, without the cost (or maintenance) of stone, however, have a wide variety of surfaces to choose from. Laminate countertops like Formica, popularized in the 1950s, have come a long way—and offer a wallet-friendly way to freshen up the centerpiece of your kitchen. Solid surfaces like Corian, which once enjoyed the status granite does today, are another great option in the kitchen, particularly with its ability to seamlessly integrate features like sinks, drainboards and backsplashes.
The cost for countertop options like wood, stainless steel, engineered quartz, concrete and soapstone fall in between more inexpensive options like laminates, tiles and solid surfaces and luxury materials like granite and marble as nice middle-of-the-road options.
More Kitchen Countertop Options
Other Kitchen Countertop Ideas