Featured Products from Brother Vs. Brother Season 2
Like the home furnishings and materials featured on Brother Vs. Brother ? Get a list of the retailers and products featured in the show.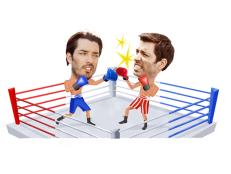 They team up on plenty of renos, but HGTV pros Jonathan and Drew Scott don't always agree on the details. HGTV Magazine asks, whose corner are you in?