Famous Houses in and Around San Francisco
As the Scott brothers battle it out on the Bay in season six of Brother Vs. Brother, take a virtual tour of noteworthy addresses in the neighborhood.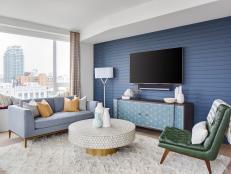 This midcentury modern loft designed by Lindye Galloway Interiors is a beautiful culmination of colors and textures that blend together seamlessly.