You Can Save Up to 65% on These Must-Buys From The Home Depot Right Now
Need motivation to complete your to-do list? These steep discounts on bedding, linens, wall decor, countertop appliances and more should do the trick.
Sponsored: Our editors independently choose products they love from the sponsors' product lines. Price and availability could change after publish date, and we may make money from these links.
Since we're all friends here, I'm going to let you in on a little secret: The Home Depot, the place where most people get their tools, grills and lawn and garden equipment, also has a huge selection of stylish furniture and home decor. I'm talking about luxury sheet sets and dreamy duvet covers, as well as solid wood nightstands, bookcases, countertop appliances and more.
And here's another secret: This week only, from October 8 to October 14, you can get up to 65 percent off all of the above as part of their Big Fall Savings. So, if you've been meaning to update your kitchen or fill your main bedroom with warm, cozy layers ahead of winter, The Home Depot is the perfect place to do it. You can get everything you need in one place and save. Scroll on to see my top picks from the sale, complete your to-do list and come in under-budget.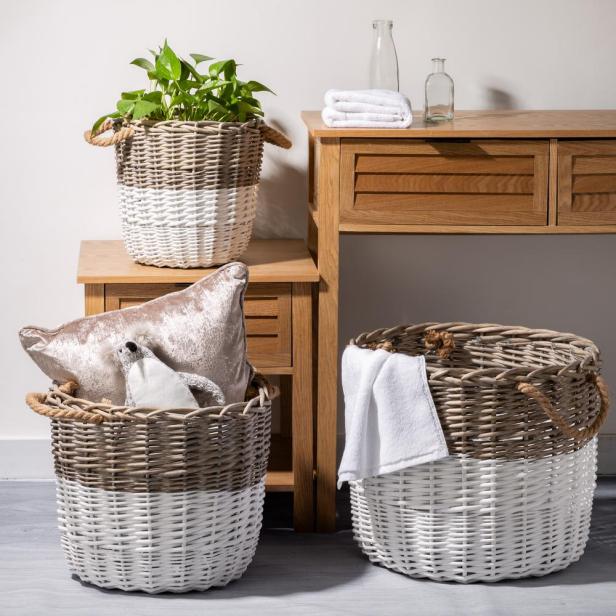 There's just something about a basket brimming with pillows and blankets that makes a space feel cozy. See for yourself by snagging this set of three, which feature rope handles, wicker tops and white-painted bases. Thanks to their various sizes, they nestle within each other for easy storage and can fit in practically any corner.
Buy It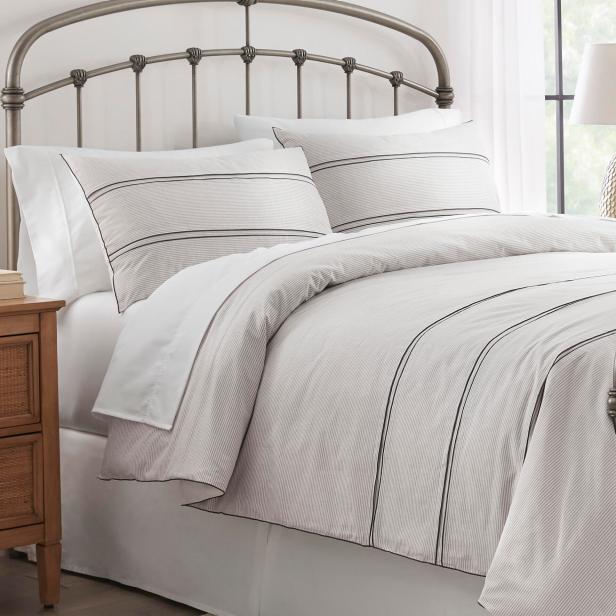 Isn't this the cutest, homiest bedding set you've ever seen? Bring a touch of farmhouse style to your main or guest room by way of this three-piece duvet set, which comes with a duvet cover and matching shams. You'll love how the neutral material and black stripes offer a classic look, while the plush cotton encourages lots of cuddling.

SHOP: All Bedding + Bath and Mattresses
Buy It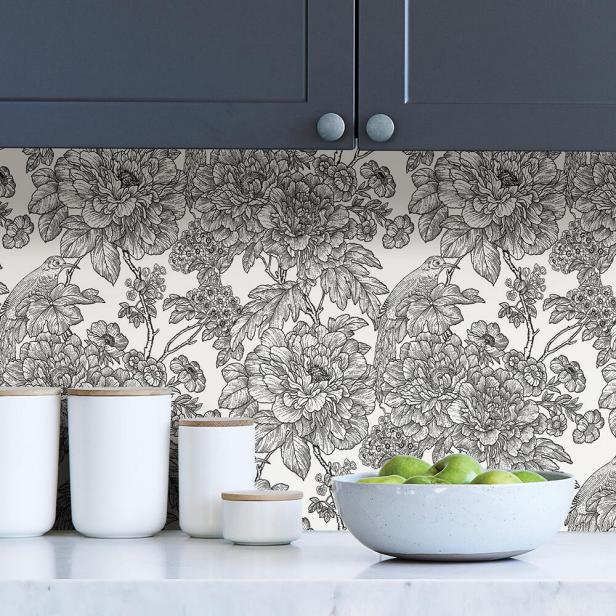 How's this for an easy, budget-friendly home project? Update your entryway, kitchen, bedroom or even a pair of built-in shelves with removable wallpaper. This black-and-white floral roll is utterly charming, with small birds and flowers blooming across the vinyl backdrop, and will easily infuse your space with character. Just peel and stick to apply and pull up to remove.

SHOP: All Wall Decor
Buy It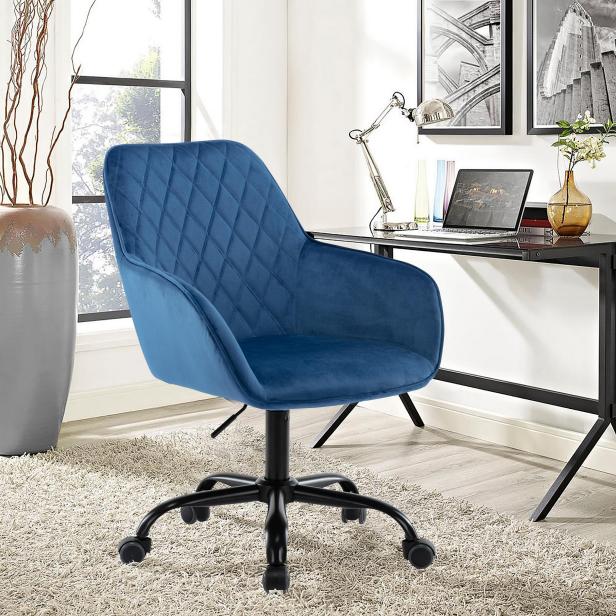 Upgrade your home office setup with a chic and comfortable swivel desk chair. This one comes in luxe blue velvet with a diamond quilted back and gently sloped arms for ultimate comfort and style.
Buy It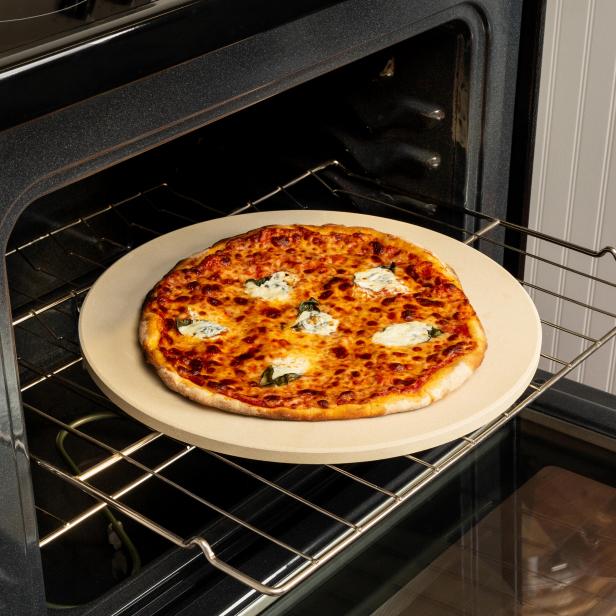 The secret to a perfectly golden crust, ooey-gooey center and fresh-from-the-oven taste? A quality pizza stone just like this one. Take your weekly Pizza Nights up a notch by investing in this durable, 16-inch disc, which absorbs heat and distributes it evenly for a restaurant-style finish. It's easy to use and easy to store, too.

SHOP: All Kitchenware and Small Appliances
Buy It