California Mandates Solar Power For All New Homes
Starting in 2020 new homes built in California will be legally required to take advantage of solar energy options.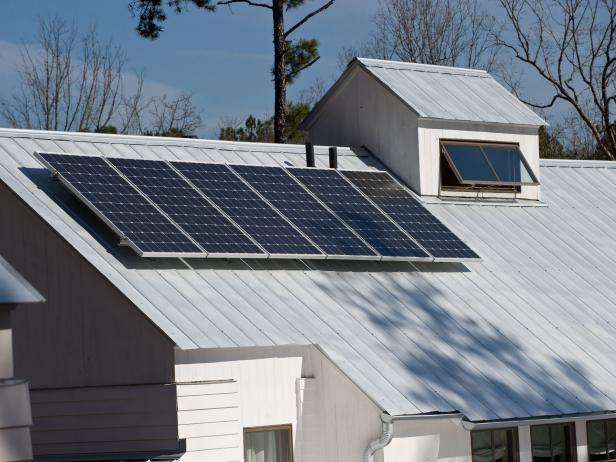 Not Using Green Materials
"People will often make the mistake of not going green with their home project for two reasons: 1. They don't know how to, and 2. They think that it costs more money," Carmen says. "If you're doing your renovation green, you're really ahead of the market right now. So going green is a very smart investment," Carey emphasizes.
The California Energy Commission unanimously approved a measure on May 9, 2018, that will require all new home builds in the state to include solar panels. The new laws won't go into effect until 2020, but clean energy advocates are already pleased by the new regulations.
According to a New York Times report, the cost of building homes to comply with the state code could rise by as much as $12,000 because of the measure, but Energy Commission member Andrew McAllister, argued that it will save homeowners money in the long run despite the upfront cost. "Any additional amount in the mortgage is more than offset," said McAllister. The CEC estimates homeowners would save about $16,000 in energy costs overall. According to Mental Floss, it could take as little as seven years or as long as 20 years to cover the cost of solar panel installation.
The state of California, which is the world's fifth largest economy, will be the first in the world to regulate solar panel requirements on new home builds. The measure is part of a larger initiative to move at least 50 percent of the state's electricity consumption to clean energy sources by 2030. Some are concerned about the potential effects on California's pricey housing market.
State incentives, utility electricity payments, financing options and better-looking solar panels are prompting more and more homeowners to convert to solar power.
California's building codes are updated every three years, so even though the measure has passed, it still awaits approval by the California Building Standards Commission in 2019. There are a few exceptions to the new mandate as well, including homes that are in shade. Homeowners will be able to opt for batteries or community solar energy generators in cases where it's more practical.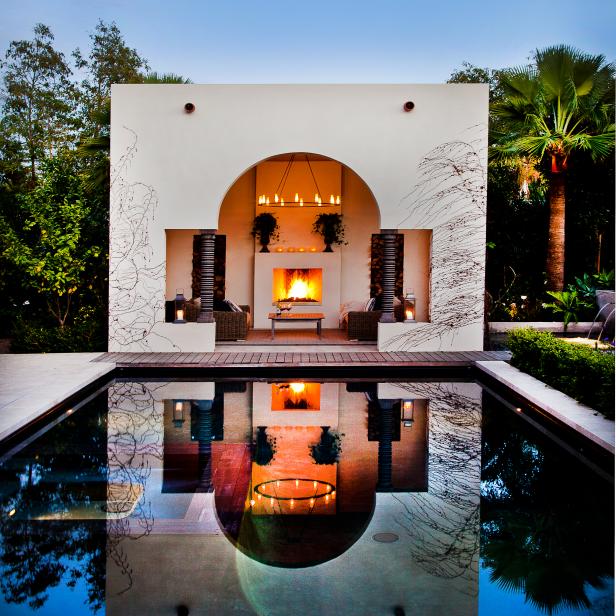 A Swimming Pool Reflects the Vibrant Energy of A Subtle Courtyard Feature
A minimalist covered courtyard lounge reveals its intensely colorful interior when it's reflected by the swimming pool beneath it, revealing the warm glow of a lantern candelabra and a central fireplace otherwise contained by the room's pillared archway. In the background, a palm tree reveals a resemblance to the archway's textured pillars, demonstrating how the garden's topiary features carry through the property's architecture.
California is already well known for taking advantage of natural energy resources, and there's no doubt the measure will lead to new innovations in home design. This Villa in Point Loma is already taking advantage of the hot sun with several rooftop solar panels, which aren't making much of a visible impact, but they're certainly impacting the homeowner's carbon footprint. Read more about the home here.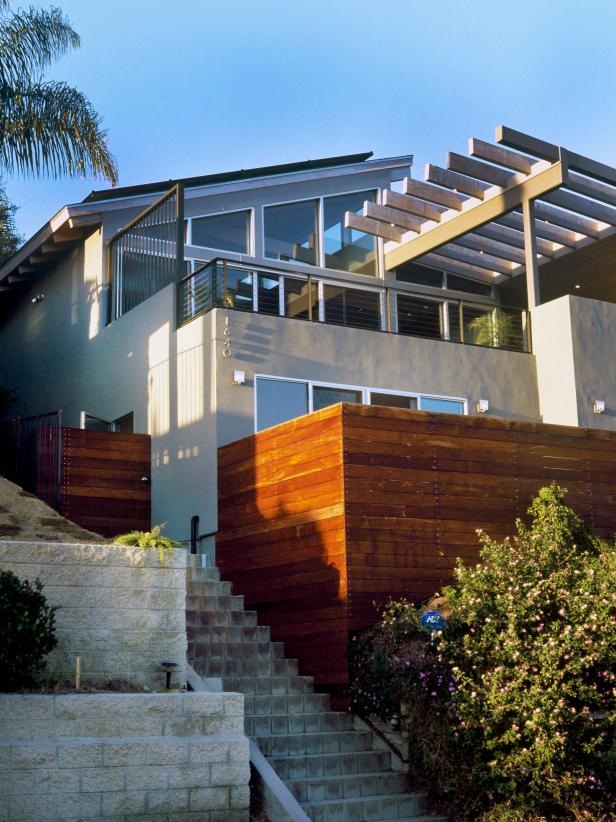 Gray Contemporary Exterior and Roof
The remodel of this home, located in San Diego, California, literally raised the roof on its design. The dramatic new roof structure includes a large photovoltaic solar farm and incorporated many recycled materials in its construction.
Other homes have taken a more powerful approach to including solar panels by allowing them to guide the main features of the home's design. This modern home located in San Diego features a dramatic roof structure optimized for solar exposure
Even if you aren't a California resident, you can learn more about affording going green with solar panels here.