Stocking Stuffers Under $20 That Are Actually Useful
From clever gadgets for clean freaks, DIYers, foodies and more, shop these creative gifts under $20.
Keep in mind: Price and stock could change after publish date, and we may make money from these links.
Don't get me wrong, candy and gift cards are nice too, but these clever and useful gifts, all under $20, will come in handy all year long and some might just win "favorite stocking stuffer" at your family Christmas this year.
This retractable lint roller is a game changer! It unscrews like a lipstick, locks in place and rolls to collect lint onto the adhesive paper roll. When you're finished using, twist it to retract it back in the case until your next use. The case ensures you won't collect dust when you're not trying to, so the adhesive rolls of paper, which you can buy separately as refills, will last longer than a typical lint roller. It's great for business travelers, pet owners and anyone who needs on-the-go touch-ups.
Buy It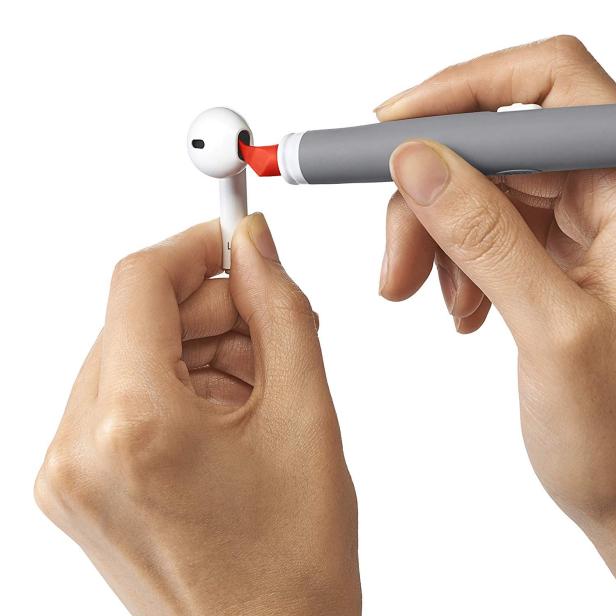 If the person you're shopping for has AirPods or is asking for them this year, this cleaning pen is a no-brainer stocking stuffer. The silicone end can take care of all that gross ear wax that builds up in the crevices of AirPods. The other end of the pen features a brush, which is great for dusting off keyboards, cameras and other tech products. The size makes it easy to tote around or keep at a small workspace.
Buy It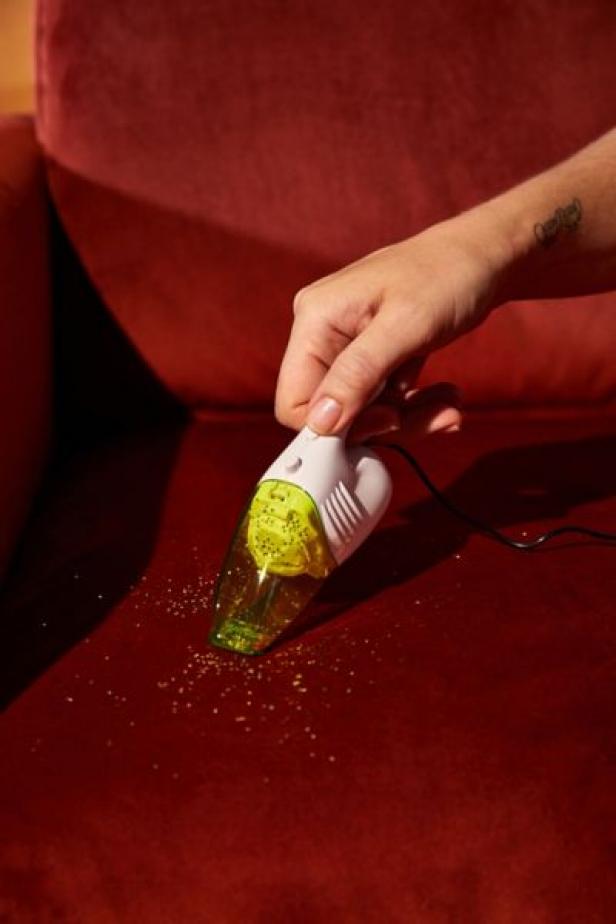 Ok, so this one is somewhat useful. While the cute factor is the main selling point of this pick, it does actually work and can take care of crumbs, dirt and dust. It'd be great to keep on hand in a workspace or car. One reviewer wrote, "I bought this little vacuum as a joke, but it actually helps me clean the dust on my desk. With the two different attachments, it helps me go in between cracks and small spaces."
Buy It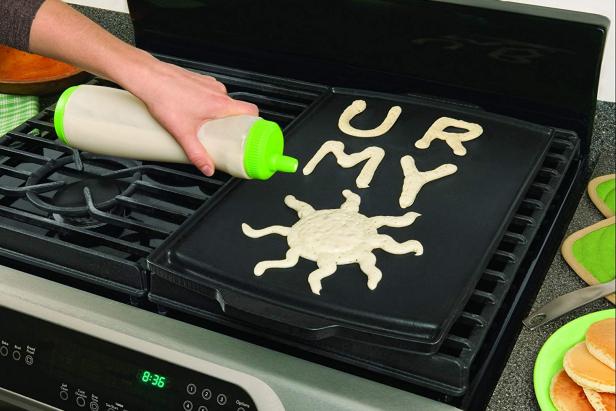 This stocking stuffer would actually come in handy right away on Christmas morning for a fun family pancake breakfast. This pancake pen allows you to create pancakes in any shape you can imagine and draw. If your freehanding skills are subpar, use the pen to fill in cookie-cutter shapes. You can technically mix the pancake batter directly in the pen, but after testing it, we found it's easiest to premix the batter and use the pen for adding to the griddle. The pen fits into the door of a refrigerator, which is great for keeping any leftover batter on hand.
Buy It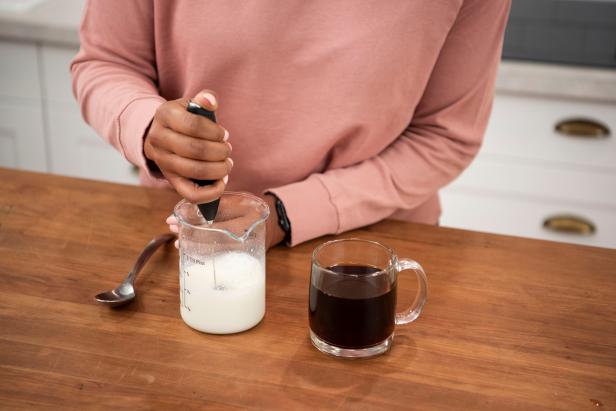 The easiest way to make your at-home coffee feel fancier? Frothed milk or cream. This affordable frother is so easy to use and would be the perfect stocking stuffer for any coffee lover.

GET MORE IDEAS: 15 Gifts for Coffee Lovers
Buy It
These silicone Food Huggers use a tight seal to keep food fresh for longer, helping reduce food (and money) waste.
Buy It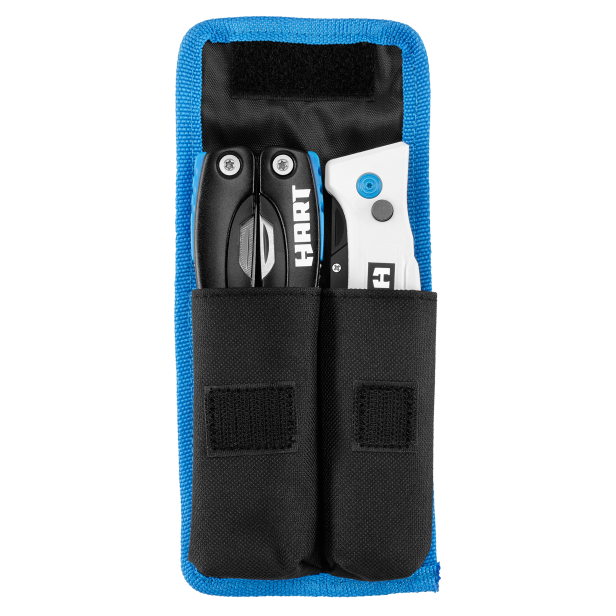 Everyone needs a good multi-tool, and this one from Walmart's new Hart Tools line fits 16 functions in one! It comes with a compact storage sleeve and a utility knife, so really this stocking stuffer is two gifts in one.
Buy It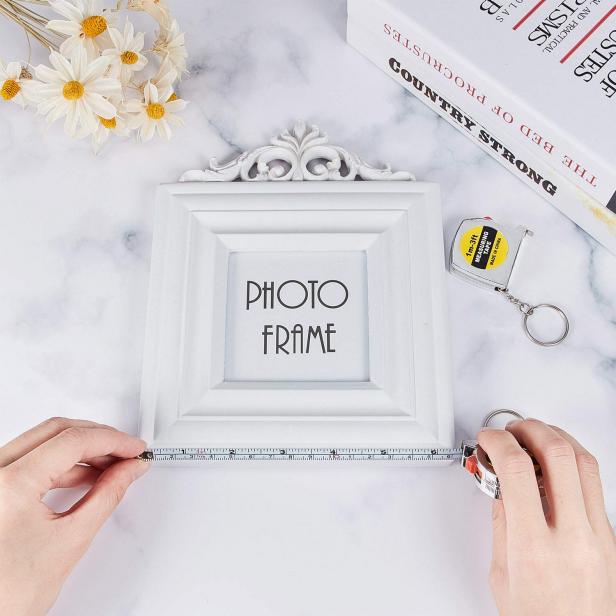 A measuring tape is a must-have item for any woodworker, crafter or serial project-finder. It's also essential for the avid antique shopper who needs to know if that one-of-a-kind piece will fit their space. This small keyring would be a perfect stocking stuffer for the person who always needs a measuring tape but can never seem to locate one.
Buy It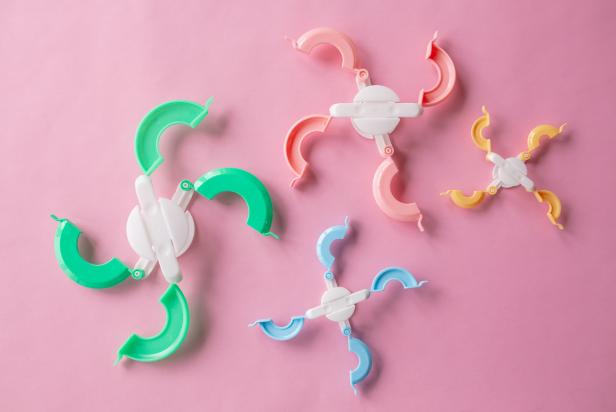 For the crafters in your life, make creating the perfect yarn pom-poms a breeze with this handy tool. This pack comes with four different sizes, plus thread-cutting scissors.
Buy It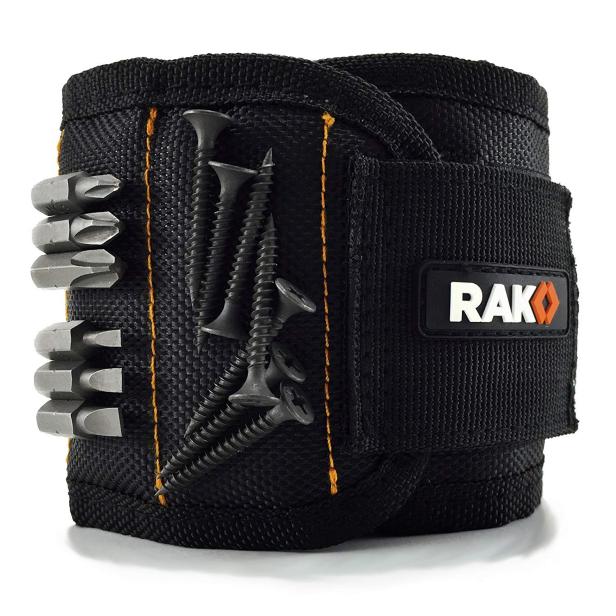 Here's a gift that any handyperson will seriously appreciate. No more dropping nails and screws or holding them in your mouth while working on projects. Ten strong magnets on this best-selling wristband will keep hardware secure, freeing up both hands to tackle the project. It can even convert into a toolbelt.
Buy It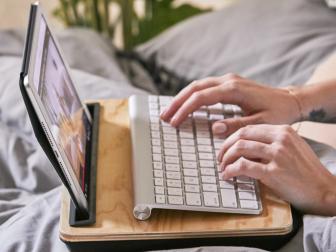 You can't go wrong with one of these small tech gifts that are perfect for Secret Santa exchanges and stockings.