Three Refreshing Sparkling Water Cocktails
 Try these crowd-pleasing mixed drinks at your next summer soirée.
Is there anything more satisfying on a hot summer day than ice cold sparkling water? The delicious carbonated beverage has been popping up at outdoor gatherings for a while now but there is always one thing missing–a boozy kick! With that in mind, we set out to create three simple mixed drinks that combine our favorite flavors with classic cocktails. After a lot of taste testing, we think we got the pairings just right:
We're sorry, there seems to be an issue playing this video. Please refresh the page or try again in a moment. If you continue to have issues, please contact us here.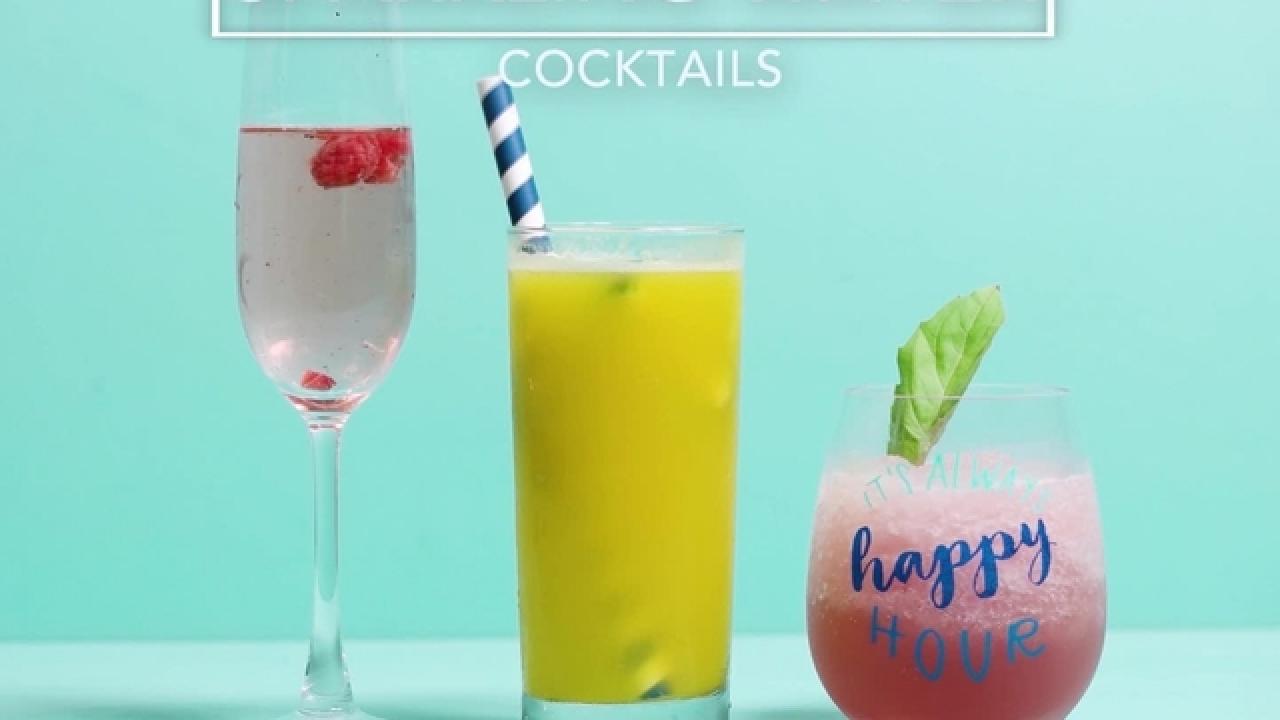 Ready to whip up a batch for yourself? Make sure your sparkling water is on chill and follow these easy recipes:

Chilled Rosé
Grapefruit Sparkling Water
Frozen Raspberries and Blackberries
Add equal parts rosé and grapefruit sparkling water in a champagne flute. Drop frozen raspberries and blackberries into the glass to keep the drink cold and add an extra hint of flavor.
Gin
Mango Sparkling Water
Fill a highball glass about halfway with ice. Squeeze two lime wedges into the glass and throw in the shells. Add 1-2 small scoops of mango sorbet and 1 1/2 oz. of gin. Top with mango sparkling water. Use a long spoon to thoroughly mix the ingredients together.
Ice
1 Grapefruit
Pomegranate Juice
Tequila
Lime Sparkling Water
Basil
Fill a blender with ice and add 3 oz. of freshly squeezed grapefruit juice, 3 oz. pomegranate juice and 1 1/2 oz. of tequila. Blend until the consistency is to your preference. Spoon the slush mixture into a tumbler and top with lime sparkling water. Use a spoon to mix ingredients together then garnish with a basil leaf before serving.