8 Ways to Transition Your Family Into Zero-Waste Heroes
Turning your household into a sustainable space doesn't need to cost an arm and a leg with the help of these thrifty tips.
With package-free and zero-waste concepts on the rise, you may be wondering how you can slowly transition your family into eco-friendly warriors without throwing everything, and the kitchen sink, back into landfills. Here are eight ways you can help your family contribute to the zero-waste movement.
1: Start with your kids. Whether it's buying wooden toys that require less plastic packaging or teaching them the value of bringing reusable bags to the grocery store, building up the younger generation with zero-waste knowledge is a step in a sustainable direction.
More HGTV Happy
Reusable Beeswax Food Wraps
01:34
These DIY reusable beeswax food wraps are both stylish and eco-friendly (plus totally easy to make).
3: Learn to mend clothing and other textiles. With the average American throwing away 81 pounds of clothing in a year, according to the Secondary Materials and Recycled Textiles Association, the ability to sew is a small step towards reducing your family's waste output. And learning something new is always fun!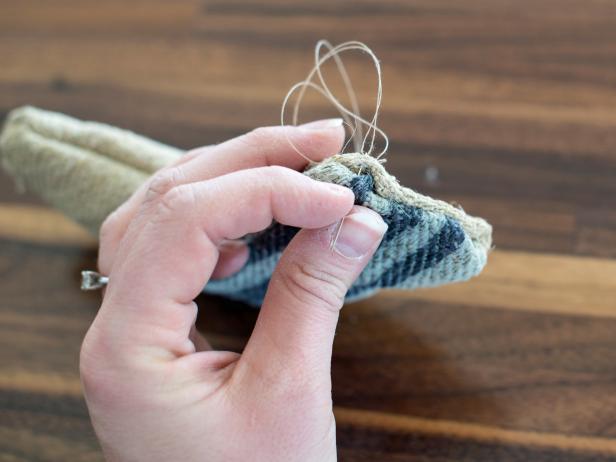 Sewing Toy Closed
Once stocking toy is filled with cat nip, fold ends of stocking top in and stitch closed by hand with an all-purpose sewing needle and coordinating thread.
4: Purchase reusable straws. Americans use 500 million straws a day, according to Eco-Cycle. If you're a lover of sipping from straws, consider going with a stainless steel or bamboo one that will last.
5: Invest in multipurpose products. For example, vinegar and castile soap seem to have endless uses around the house, like these four all-natural vinegar solutions you can make to clean your entire house.
7: Make your own reusable produce bags out of old t-shirts. If you're a fan of local farmer's markets, these will surely come in handy when you're picking out that perfect peach.
No-Sew Market Bag
00:44
This no-sew project creates a handy market bag from an old t-shirt.
8: Wear out and use up any plastic wares before you consider recycling them. Finding other ways to utilize some of those worn out plastic items is a great way to be less wasteful. Once you're ready to part with your plastic wares, invest in reusables like glass jars, wooden brushes and stainless-steel lunchboxes.