HGTV Dream Home 2001: Camden, Maine
Located near Camden, Maine, HGTV Dream Home 2001 is a classic New England shingle-style cottage overlooking historic Penobscot Bay.
We're sorry, there seems to be an issue playing this video. Please refresh the page or try again in a moment. If you continue to have issues, please contact us here.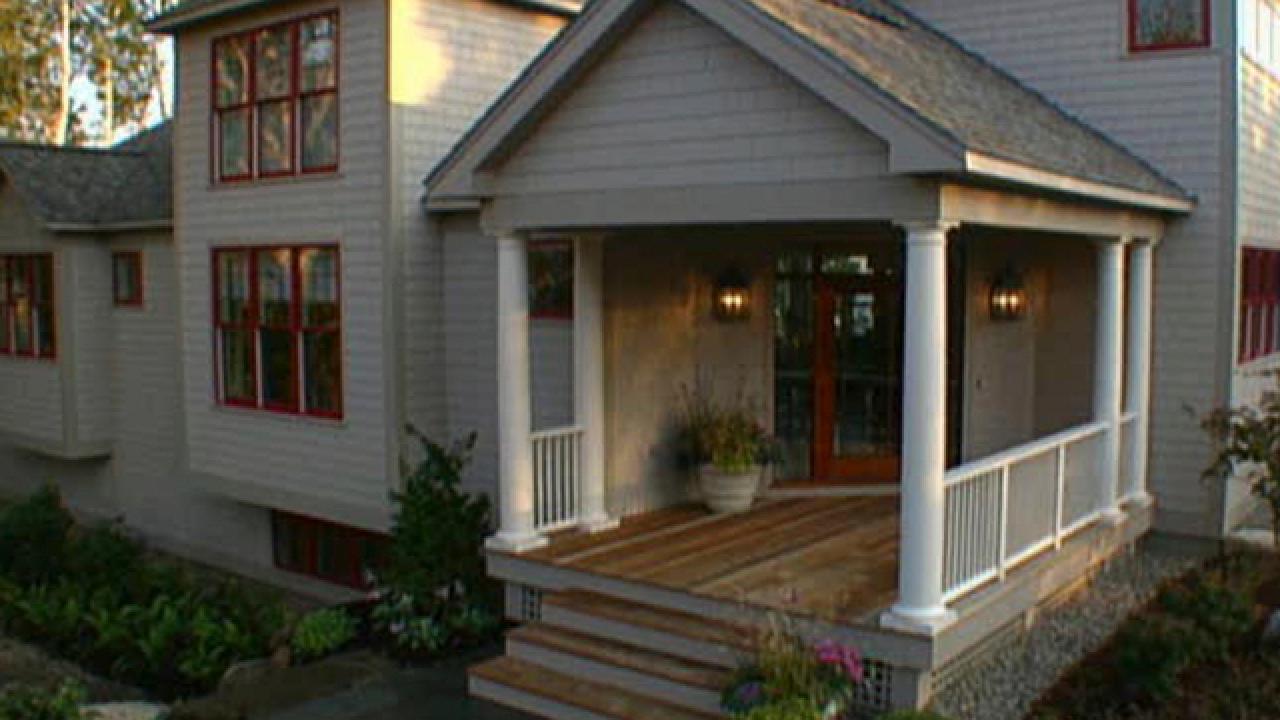 This home's picturesque exterior reflects two centuries of sturdy Maine construction, designed for beauty, strength and practicality.
The house was fabricated in sections and transported to the building site. Like all HGTV Dream Homes, this one was custom designed for the very spot on which it was built. Engineers devised a system of internal bolts countersunk and hidden from view by wooden plugs to support the beams, instead of securing them with conventional metal straps, which would have detracted from the handsome wood.
"One of the interesting things about this project is that it looks like a pretty traditional house," says architect Doug Govan, "but once you enter that house, you'll be blown away, because it opens up, big time, both in itself and out to the ocean."
But the real proof of New England ingenuity and resourcefulness is an inventive floor plan that takes full advantage of the spectacular view. The design allows 180 degrees of viewing space, so that one can look both up the coast and down the coast. This architectural innovation floods the open-air interior with light, setting the stage for the playful sense of ease, so apparant in interior colors and furnishings.
We knew we were putting the house in a totally perfect spot, and we wanted the house to be special, to fit, to belong here.
Interior Designer, Linda Woodrum
"We knew we were putting the house in a totally perfect spot," says interior designer Linda Woodrum, "and we wanted the house to be special, to fit, to belong here. And the colors were the first step. The birches (outside) are so important, and we were very aware that everything in the room had to be strong enough so that it isn't overpowered by the outside."
This Maine retreat, thoroughly grounded in the past, with a wonderful future to come, was a working formula for a dream come true. The 2001 HGTV Dream Home was given to surprised winner Kathy Hedrick of Gladstone, Missouri, by HGTV's Claire Berger.
HGTV Dream Home 2002 is located minutes from the historic port town of St. Michaels, also known as "the town that fooled the British," and is convenient to metropolitan areas.