You Have To See This Fiber Optic Star Ceiling From "One of a Kind"
Grace Mitchell recreated the night sky from when her clients met and the result was absolutely magical.
We're sorry, there seems to be an issue playing this video. Please refresh the page or try again in a moment. If you continue to have issues, please contact us here.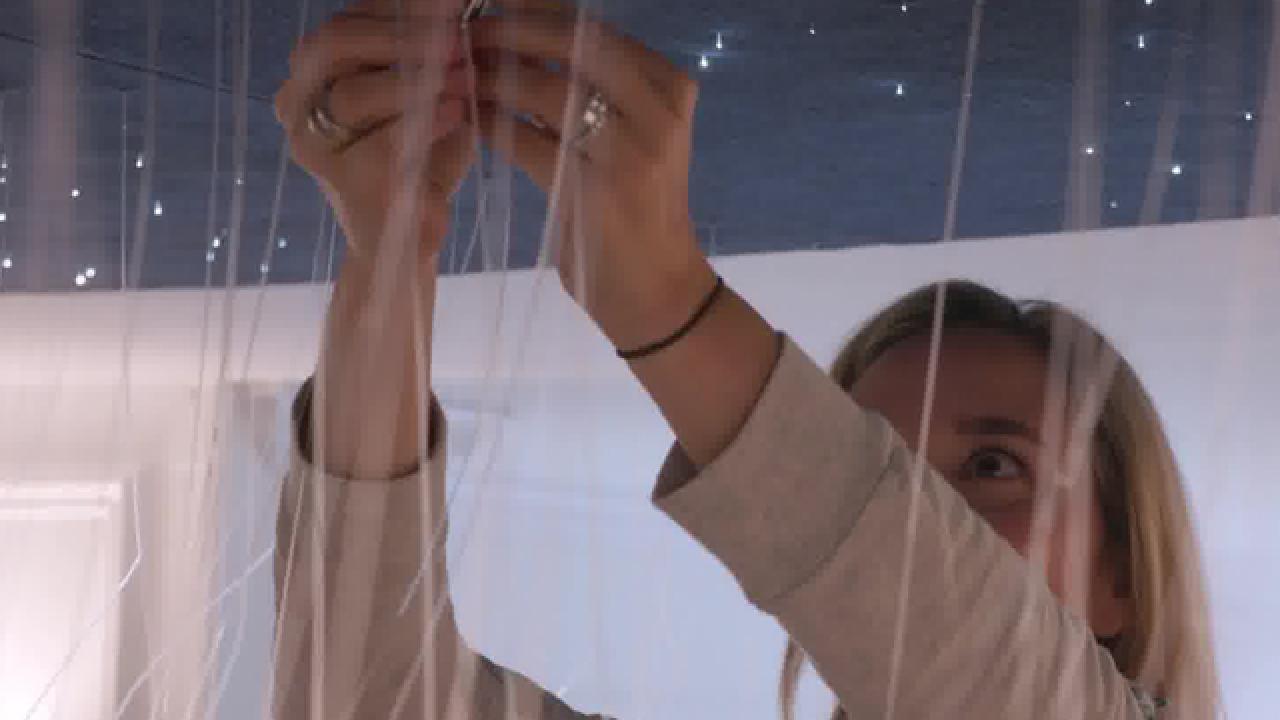 If you've been keeping up with One of a Kind, then you've probably figured out by now that Grace Mitchell's designs aren't for everybody — they're specifically for her clients. Taking inspiration from her clients' passions, hobbies, and family histories, Grace has dreamed up some truly one of a kind designs this season. But on tonight's episode, she does something really unique: a fiber optic star ceiling. "This is out there. This is a stretch even for us," Grace said.
Homeowners Amy and Isaac Flores met almost 17 years ago in December 2002. They were both working in the restaurant industry and to this day have retained their love for serving, entertaining, and hosting family and friends.
Grace loves a good story — and for this renovation, she wanted to tell the tale of how Amy and Isaac met. Inspired by the dome rooftop of the restaurant the homeowners met and worked at, Grace had the idea to recreate the night sky from the exact day their paths first crossed in December 2002. The perfect spot for this star ceiling? The Flores' new and improved dining room.
The Fort Worth restaurant that inspired Grace's dining room ceiling design:
With a map of the sky, a fiber optic kit, and electrician Mr. Charlie's help, Grace's vision for a star ceiling was brought to life. Four workers spent more than 60 hours placing over 1,100 fiber optic lights. To top it off, Grace had a fabricator create a trellis-like border similar to the restaurant's dome.
The result was nothing short of magical.
Tune in to One of a Kind tonight at 10|9c to see the homeowners' reactions and Grace get her #StarCeilingCry on.