How to Make a Copper Sconce
We're sorry, there seems to be an issue playing this video. Please refresh the page or try again in a moment. If you continue to have issues, please contact us here.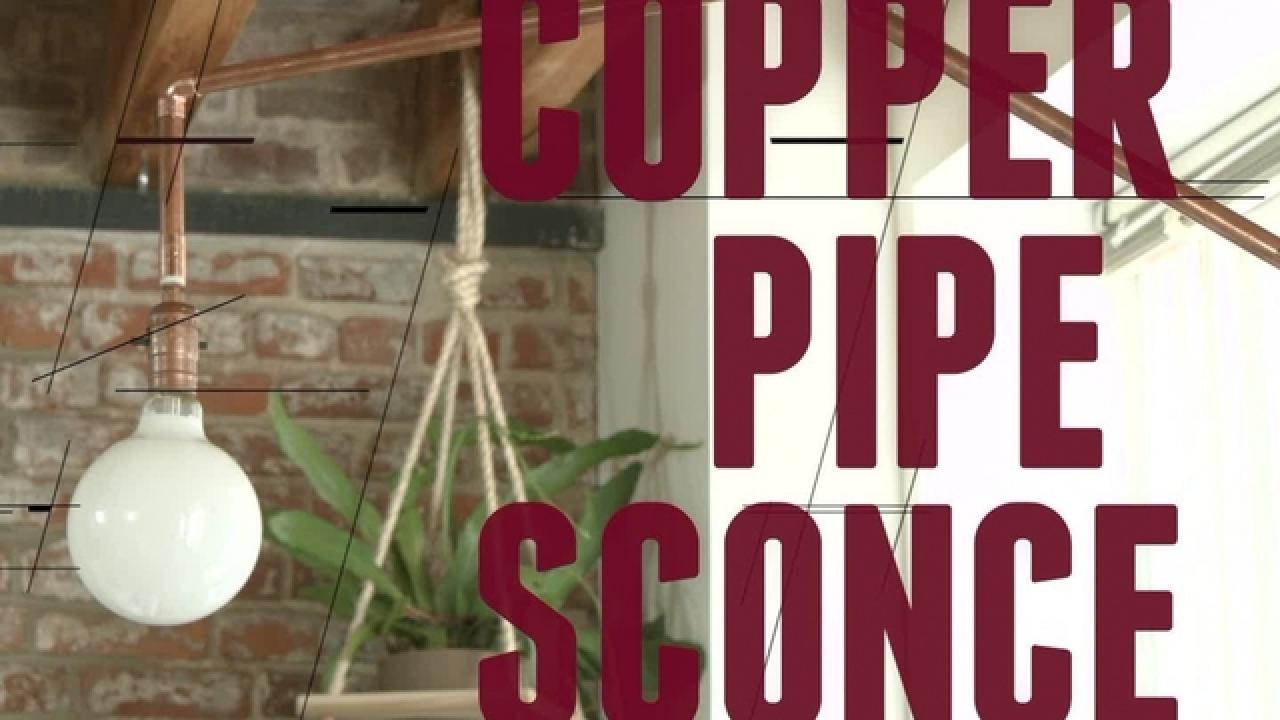 10' piece of 1/2" copper pipe
2-1/2" copper pipe straps
replacement plug
10' lamp cord
10' vinyl tubing
2-part epoxy
pipe cutter
(2) 1/2" copper 90-degree elbows
(2) 1/2" copper tees
(2) 1/2" copper 45-degree elbows
(1) 1/2" copper coupling with stop
screwdriver
wire strippers
2-1/2" pipe clamps
Cut one piece of copper piping to 29", one at 24", two at 18" and one at 4" using a pipe cutter. Keep the remaining pipe on hand.
Dry fit the 29" piece at a 45-degree angle, the 24" piece at the top and the 18" piece on the side to create a triangle. Attach the 18" pipe to the 24" pipe using a 90-degree elbow, creating an L-shape. Add a tee to each end of the L-shape. Attach a 45-degree elbow to the inside of both tees, and connect everything with the 29" pipe to create a triangle.
Take everything apart to pull wire through before gluing. Pull the lamp wire through vinyl tubing to protect the wire. Pull the wire through the L-shape (the 18" piece and 24" piece), ensuring equal amounts of wire on both ends. Epoxy each joint to secure piping to copper fitting. Allow to dry for 24 hours.
Add an 18" pipe to the tee on the 24" side of the triangle. To complete the lit end of the lamp, add a 4" pipe with a 90-degree elbow. Cut excess tubing away from wire on each end after epoxy has dried. Remove tubing slowly.
Slide the threaded adapter from the lamp kit into a copper coupling, and attach to the 4" piece. Follow the instructions on the lamp kit to finish assembling.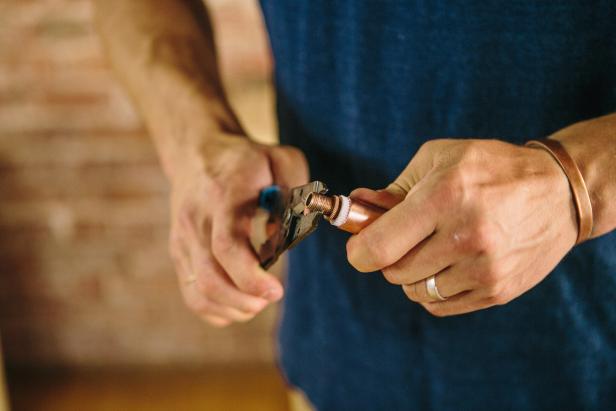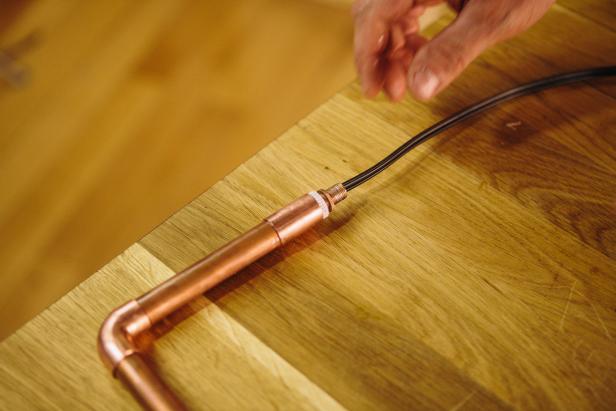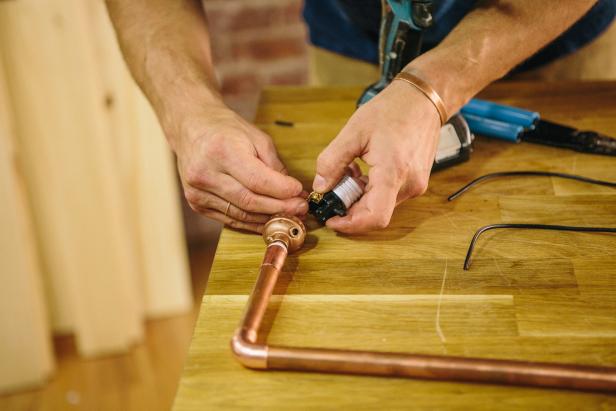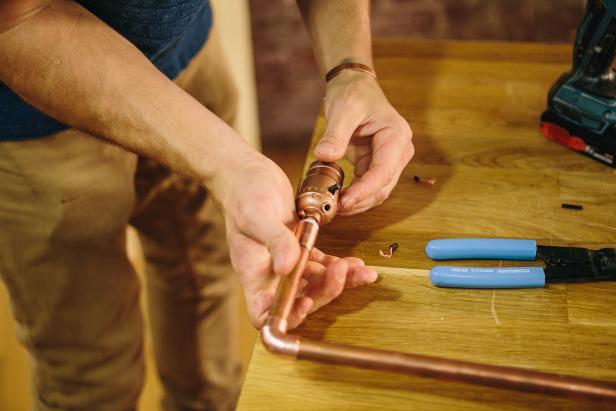 Boyte Creative
Attach lamp parts to piping to make an industrial-style sconce.
On the outlet side of the lamp, attach the remaining copper pipe, and install the replacement plug. Use copper pipe straps to attach the sconce to the wall, and screw in a lightbulb.