How to Make Decorative Concrete Spheres
Dan Faires shares instructions on how to make concrete spheres to decorate your home.
Danmade: Decorative Spheres
02:42
Dan adds architectural interest to a room with textured concrete spheres.
three glass globes, from any hardware store
quick mix concrete
bucket
water
goggles
gloves
hammer
Mix concrete with water in a large bucket until it forms a cake batter consistency. Start with 4-5 inches of concrete powder then add water slowly. Too much concrete powder will make it difficult to mix. Continue to add powder until it has cake powder consistency.
Pour into the glass globes and allow time to dry. Double check concrete is solid before moving on to the next step.
Place globes in a large garbage bag, and break glass using a hammer. Place inside your home or garden.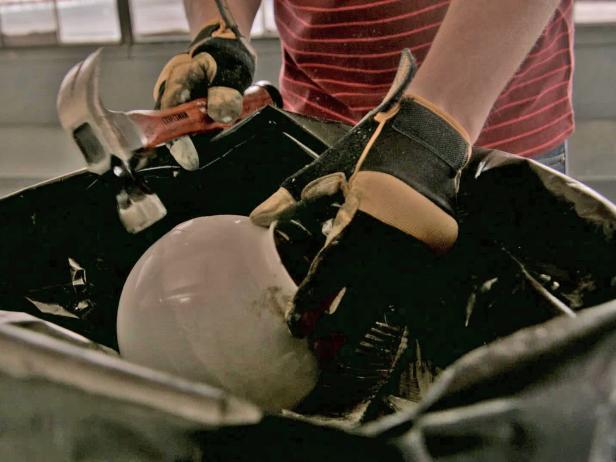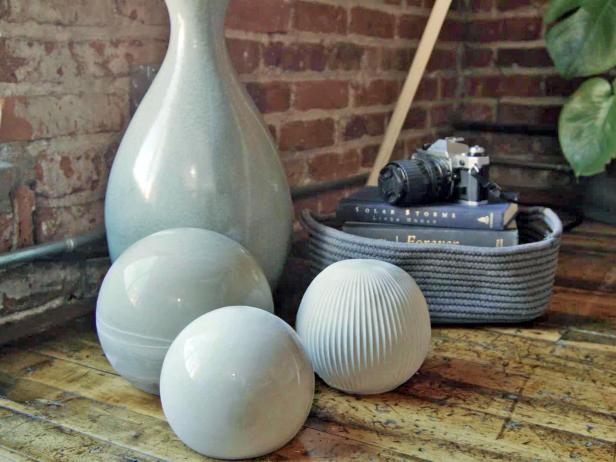 Make concrete spheres as indoor or outdoor decor with cement and old household containers.