English Breakfast Mar"tea"ni Cocktail for a Crowd
Get your royal wedding watch party started this big-batch, tea-infused gin cocktail.
We're sorry, there seems to be an issue playing this video. Please refresh the page or try again in a moment. If you continue to have issues, please contact us here.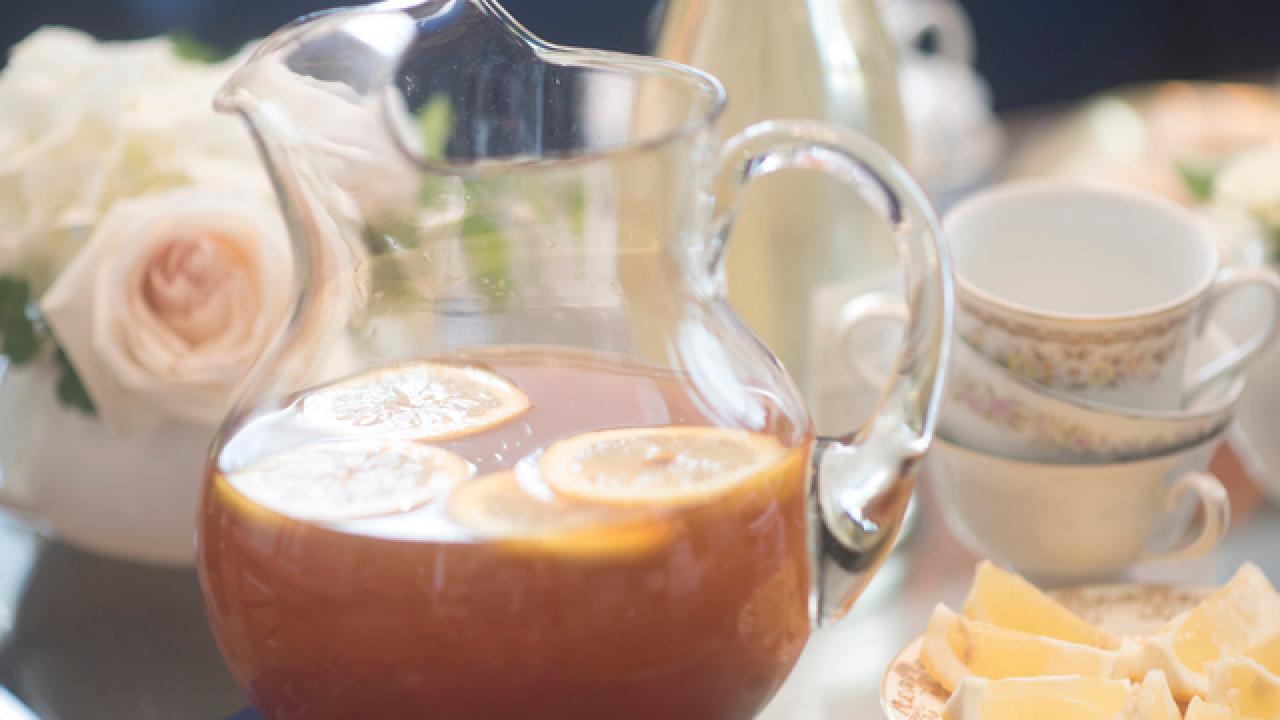 Did your invite to Meghan and Harry's royal wedding get lost in the mail? No worries! You can still celebrate like a royal with a sophisticated morning sip packed with British breakfast essentials like English breakfast tea and orange marmalade. Whip up a batch the night before the big event and invite your friends to an a.m. royal wedding watch party to remember.
750 ml bottle (a fifth) of extra dry gin
12 bags English breakfast tea
5 cups lemonade
4 oz. elderflower liqueur
1 cup orange marmalade
champagne
lemon slices for garnish
Pour a fifth of gin into a glass container with a lid. Unwrap 12 bags of English breakfast tea, remove the string and tag and drop into the gin. Let the tea bags steep for 3 hours or overnight. Once gin is steeped, strain the mixture into a tea pitcher, discarding used tea bags. Mix 5 cups of cold lemonade into the tea-infused gin. In a separate bowl, measure one cup of orange marmalade and 4 oz. elderflower liqueur. Whisk until smooth. Use a fine mesh strainer to strain marmalade mixture into the pitcher, using a spatula to push as much of the marmalade through as possible, leaving behind only the orange rinds. Stir to combine. Refrigerate. When ready to serve, give the drink a good stir, fill teacups 3/4 full with the gin mixture and top with chilled champagne. Cheers!
More Easy Recipes for Your Watch Party
Whip up scones fit for a queen, without paying a king's ransom.
Give a classic summer drink a boozy kick with this simple recipe.