How to Create a Holiday Bellini Bar
Make the morning merry with a winter-inspired bar cart featuring a bellini station and winter fruits.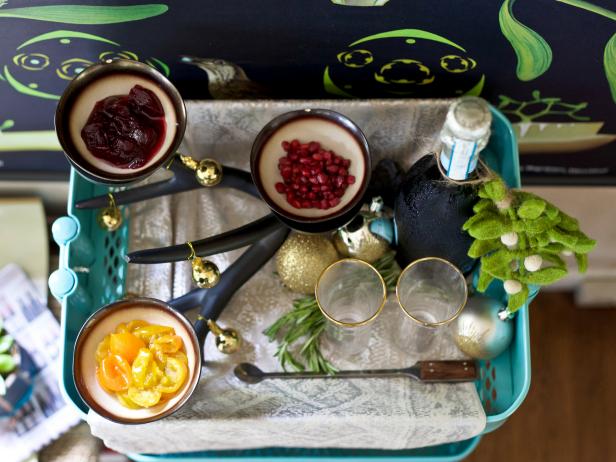 Holiday Bellini Bar
Set up a winter-inspired bar cart with a bellini station for overnight holiday guests.
Kumquat Compote Ingredients
1 cup kumquats
1 tablespoon sugar
1/2 cup water
1. Cut kumquats into discs and remove seeds.
2. Place over medium high heat on the stove, and add sugar and 1/4 cup water. Reduce for 10-15 minutes.
3. Once reduced, add remaining water, reduce to medium heat until kumquats are soft and easily broken down. Serve with your favorite champagne or sparkling wine. You can also serve persimmons, cranberries and pears at your bellini bar.
Kumquat Bellini
A kumquat-flavored bellini makes the perfect morning cocktail for overnight holiday guests.