3 Ways To Feed A Crowd With Easy Grilled Cheese Recipes
If you're in the mood to share, these sheet pan grilled cheese recipes are the perfect way to please a crowd.
We're sorry, there seems to be an issue playing this video. Please refresh the page or try again in a moment. If you continue to have issues, please contact us here.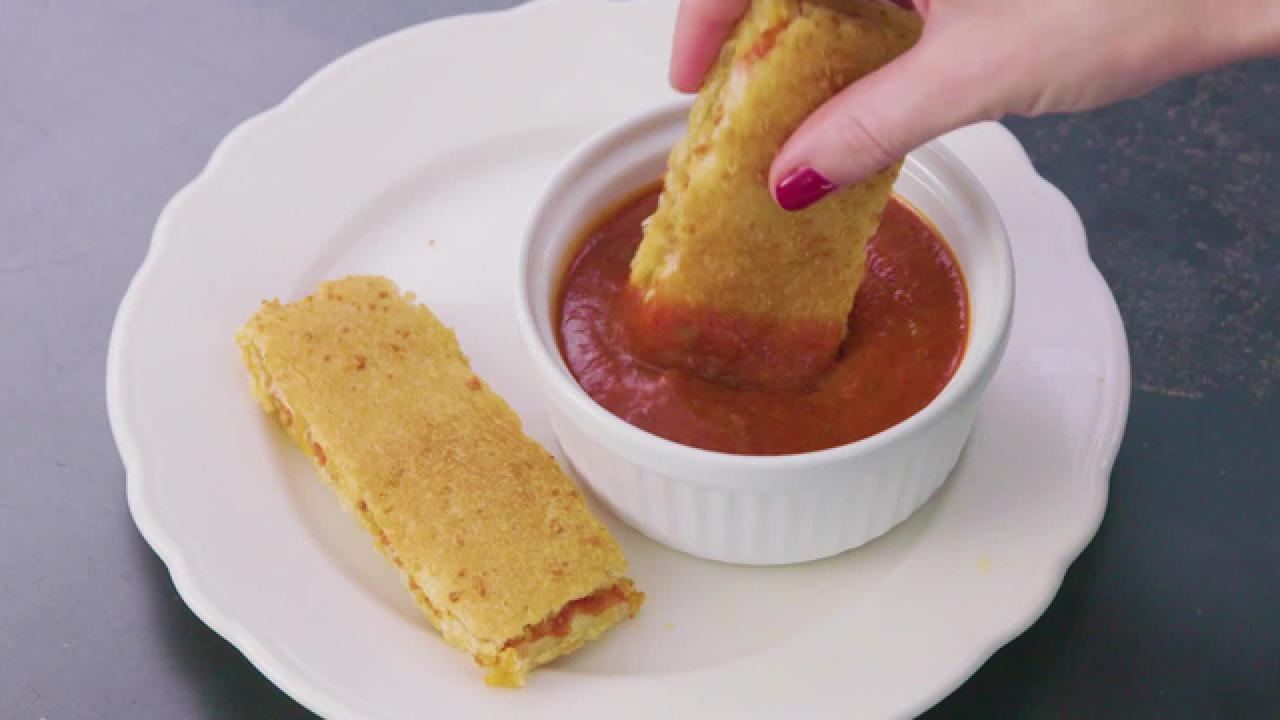 No matter which delectable sandwich you prefer, the basic steps are the same. Heat the oven to 375 degrees F, cover your baking sheet with melted butter, and spread out a single layer of crescent rolls (or pizza dough for the punchy pepperoni option). Use a buttered roller to spread the dough on the entire pan. Now let's get to the good part!
Layer in slices of Swiss and American cheese until you reach the perfect point of ooey-gooey goodness. Top with a second layer of crescent roll dough, using a fork to crimp the sides. Bake for 25 minutes or until the crust is golden brown. Enjoy with a vat of your favorite soup for an instant crowd pleaser.
If you're feeling a little more decadent, opt for this savory sweet option. Slices of Swiss cheese, goat cheese crumbles, sliced pears and caramelized onions are the stars of this fanciful feast. Once your fillings are perfectly in place, top them with a second layer of crescent roll dough, and crimp the edges. Brush the top with butter, and bake for 25 minutes.
Top your canned pizza dough with mozzarella cheese and pepperoni (plus any other pizza toppings of your choosing). Cover the fillings with a second layer of pizza dough, and crimp the edges. Brush the top with butter and a sprinkling of parmesan cheese. Bake for 25 minutes.

Refreshing and oh-so-tasty, this fall sangria cocktail is perfect for sweater weather. The sweet-meets-tart caramel apple flavor develops as it chills, recreating the nostalgic taste of a classic seasonal treat.