How to Add a Marbling Effect to Vases
Add a cool marbling effect to your home decor using nail polish.
DIY Nail Polish Marbling
01:51
Dan Faires shows how nail polish can make accessories look like marble.
nail polish
water

vases
container
drop cloth
nail polish remover
gloves
Pour water into a container deep enough to completely submerge the vases you want to marble. Add one drop of the first nail polish color to the water. Add a second color one drop at a time. Continue adding drops until a pattern starts to form.
Use a toothpick or fine-tipped brush to create your desired pattern. Dip the vase into the water, enveloping all sides. Remove the vase from the water, and let dry. Dip back into the water to get your desired pattern. Use nail polish remover and a drop cloth to clean up any imperfect areas. Note: Work fast as polish dries quickly.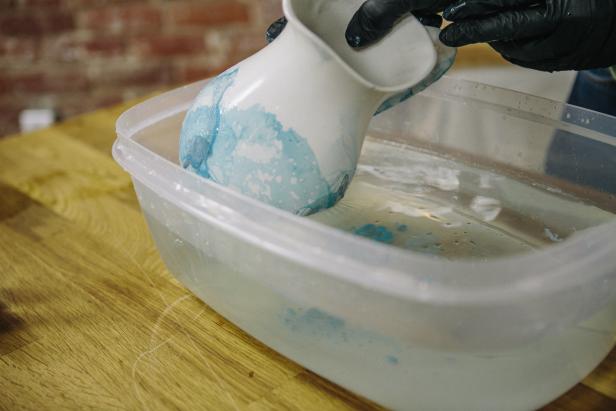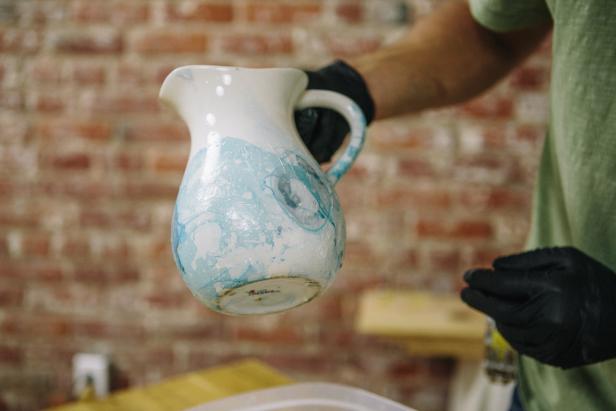 Boyte Creative
Create a marbling effect on vases using nail polish.