How to Make Agate Dresser Knobs
Spruce up an old dresser or your kitchen cabinets with agate knobs accented with gold metallic paint.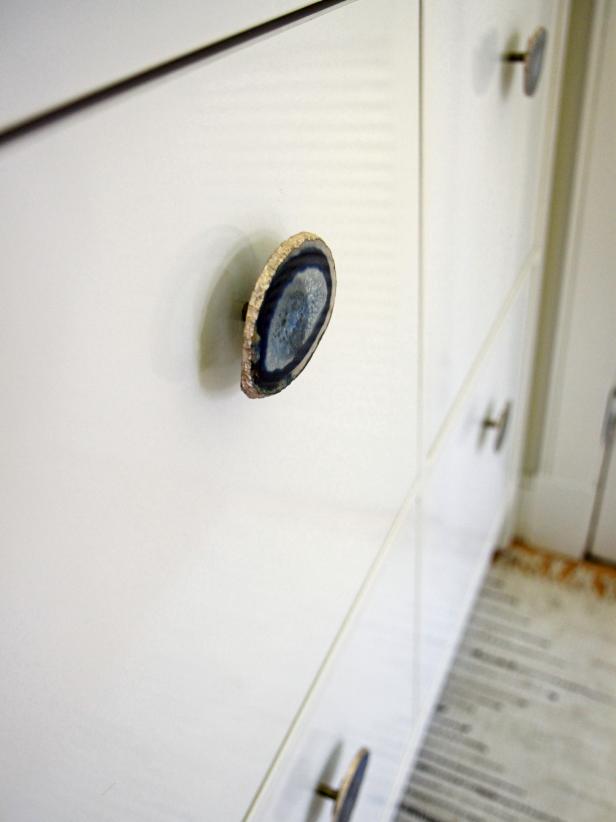 Agate Drawer Pulls
Dress up a plain dresser with DIY agate drawer pulls
fine-tip paintbrush
gold metallic paint
standard cabinet knobs
high-strength, 2-part epoxy with self-mixing nozzle applicator
agate pieces or other gemstones
Place a dime-size amount of 2-part epoxy onto the center of each agate piece. Press the cabinet knob onto the epoxy, ensuring that it is relatively centered on the agate piece. Let the epoxy dry according to label instructions.
Paint the edges of each stone with metallic gold paint and a fine-tip paintbrush. Let dry, and screw in knobs to cabinets or dresser.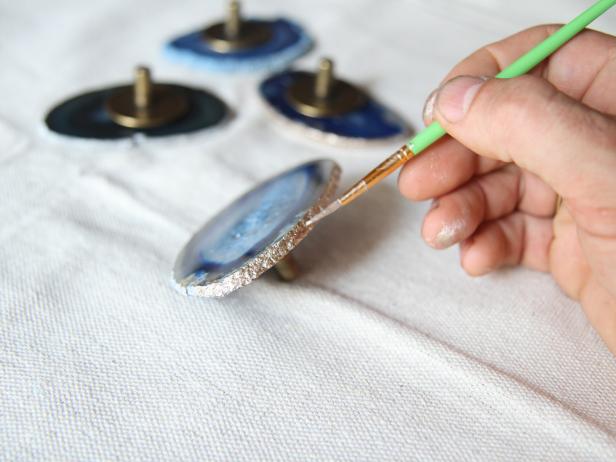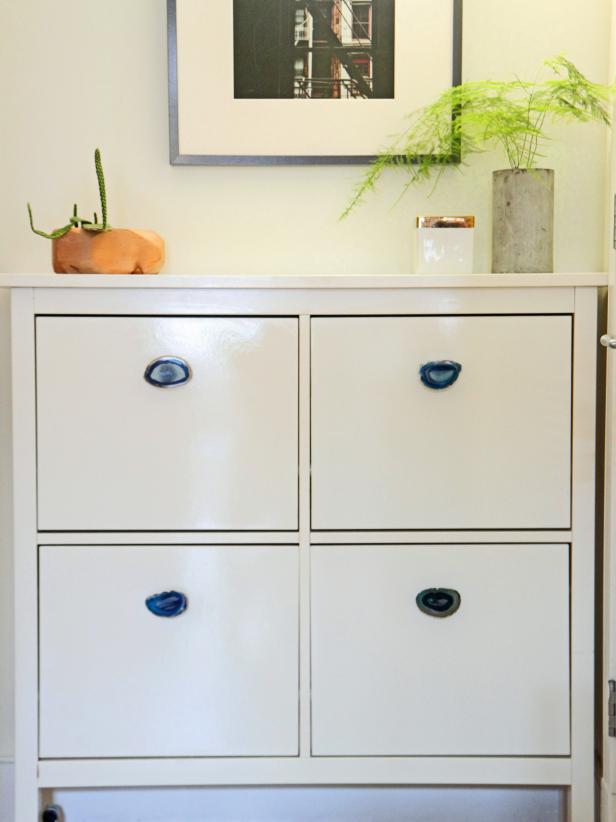 Agate Drawer Pulls
Dress up an plain dresser with agate or other gemstone knobs.