How to Make a Wood Floor Lamp
Dan Faires shows how to make a wood floor lamp made with inexpensive materials.
3 1x2"x 8' pine lumber
tape measure
circular saw
goggles
palm sander with 220-grit paper
drill with 1/4" bit
2 3" hex bolts with washers and nuts
pendant
wire stripper
large lampshade and basket
light bulb
Measure and cut two pieces of lumber to two feet using a skill saw.
Line up the legs with the center piece, and sand down the inside edges for a flush fit. Attach the legs four feet from the bottom.
Pre-drill holes using a 1/4" bit at all connecting parts (at the legs near the bottom, and at the arm near the top). At this point, you can stain wood or leave it as is for a modern look.
Assemble the legs using a 3-inch hex bolt, washer and nut. Tighten using a wrench and drill.
Assemble the arm two inches from the top of the center piece using a bolt, washer and nut. Tighten using a wrench and drill.
Pre-drill holes, remove the plug from the cord and thread the wire through the wood.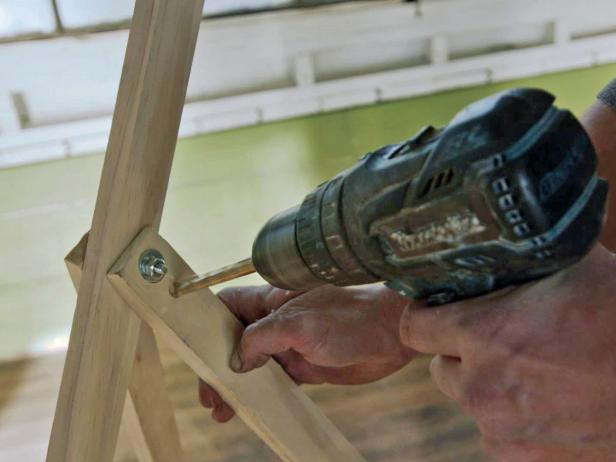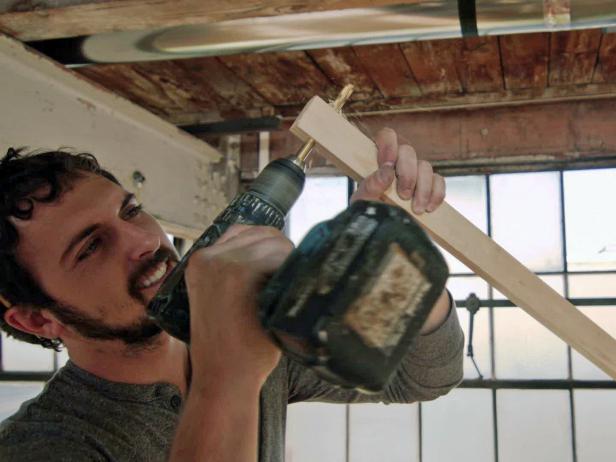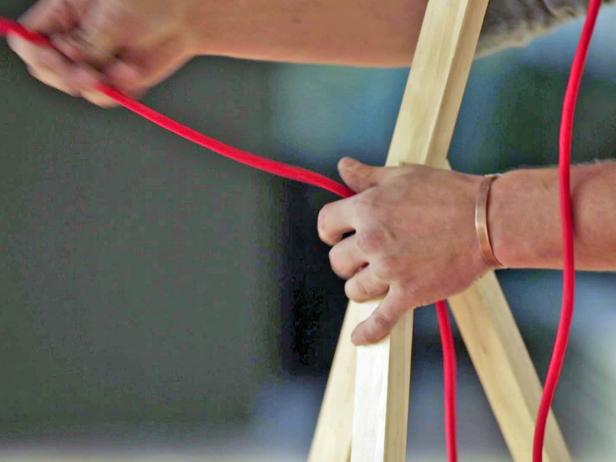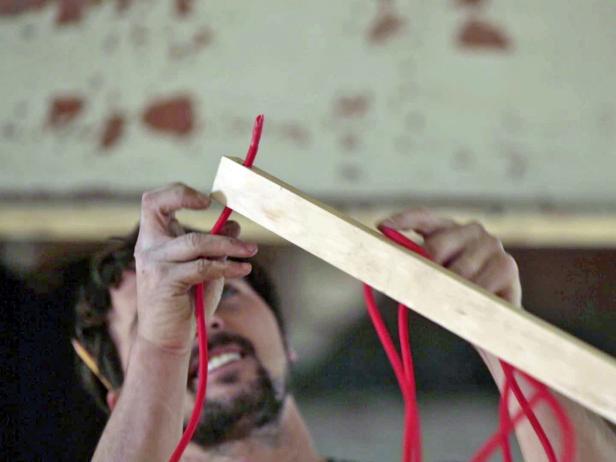 Make a rustic, modern floor lamp using pine lumber.
Re-attach plug by stripping the end of the wire and attaching with a drill.
Hang the lampshade and basket from the pendant, and screw in the light bulb.