Learn more about Joanna Gaines, host of HGTV's Fixer Upper.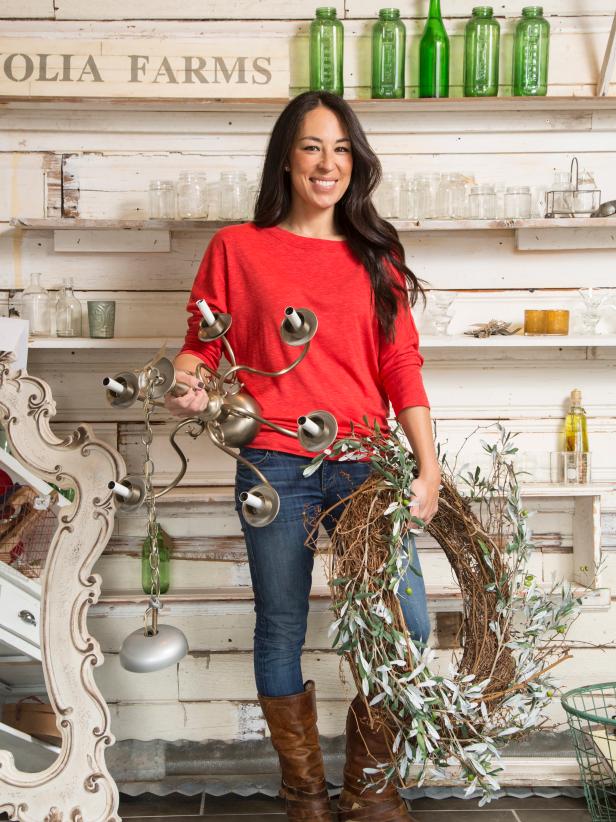 Joanna Gaines With Antique Finds
Where does Joanna Gaines, co-host of HGTV's Fixer Upper, find all the great pieces she uses in her farmhouse and in her shop? "Off-the-beaten-path antique stores and flea markets," she says. "My favorite thing to do is hunt for really cool pieces to sell or repurpose and use in my home."
Chip and Joanna Gaines, hosts of HGTV's Fixer Upper, have been flipping, remodeling and fixing up homes together for the past 12 years as owners of Magnolia Homes in Waco, Texas. They have worked on more than 100 homes together, combining Chip's great instinct on real estate and Joanna's unique eye for design.
Think you know Fixer Upper's hosts? Learn 28 little-known facts.

The Gaines met after they both graduated from Baylor University, and like all of their projects, fate played a role in bringing them together. Shortly after their wedding, the couple purchased, gutted and renovated their first building together, and Joanna opened a home accessory store called Magnolia. Eight years later, this "can't be stopped" couple found an amazing way to balance having four kids while growing their business to include a real estate company, construction company, design firm and residential subdivision, Magnolia Villas.
See Chip + Jo do fun challenges + answer viewer questions on the farm.

Chip and Joanna are passionate about walking their clients through every aspect of the construction and design process and helping to turn their dreams into a reality. The Gaines have lived in Waco for over ten years. They enjoy working together with the same goal in mind — to make Waco and all Texas communities more beautiful, one project at a time.