Behind the Scenes of Fixer Upper
JD Scott hangs out with Chip and Joanna Gaines on the set of Fixer Upper - and chaos ensues.
Fixer Upper: This Or That? 01:19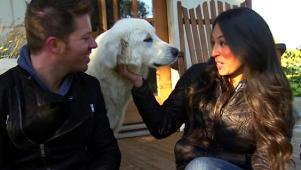 Now Playing
Fixer Upper Rapid Fire 01:37
JD Scott puts Joanna Gaines on the spot with some rapid-fire questions.