Living Room With a Modern Twist
Designer Gioi Tran transforms a formal living room into a modern and bold expression of the homeowner's style and personality.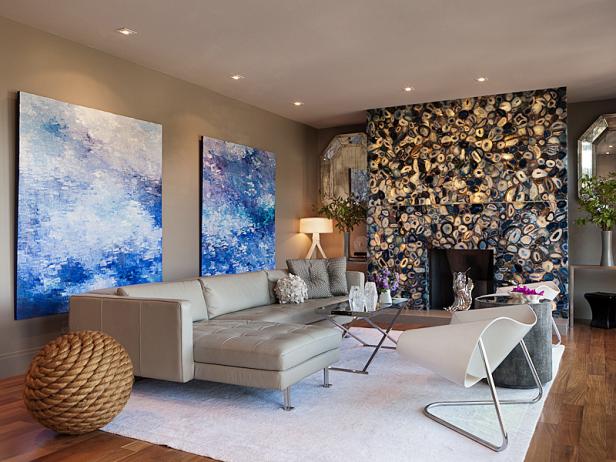 CI_Christopher_Stark-Tran_JL_Stark-1-blue-pictures_s4x3
Photo Courtesy of Christopher Stark
Photo Courtesy of Christopher Stark
Designer Gioi Tran of Applegate Tran Interiors of San Francisco redesigned a formal living room to match the vibrant and colorful personality of the homeowner. Tran, and partner Vern Applegate, traded the room's conservative design for modern, bold styling.
Tran shares how they made the space a functional place for relaxing and nighttime entertaining with plenty of glitz and glamour.
What was foremost on the owner's wish list for this remodel?
The living room was outdated and too formal for the client's lifestyle. We opted for a modern, informal look that could be practical for everyday use and dramatic for nighttime entertaining.
What were the main issues that you faced during this makeover?
Time always seems to be a main issue during remodels. It always takes longer than is expected, so you want to set a reasonable deadline. It's best not to schedule a project to be done in time for a planned event as this adds unneeded stress.
What did you learn from this project that can be used for future remodels?
Our main objective was to match the homeowner's vibrant and stylish personality with the new décor. We decided to use modern, bold sculptural elements in addition to layering exotic textures and patterns. The look is extremely personalized to reflect the client's taste and it works beautifully.