How to Make Cheese Wheel Wrappers
Give the cheese lover in your life a basket filled with their favorite varieties, and wrap it in kraft paper for a sophisticated look.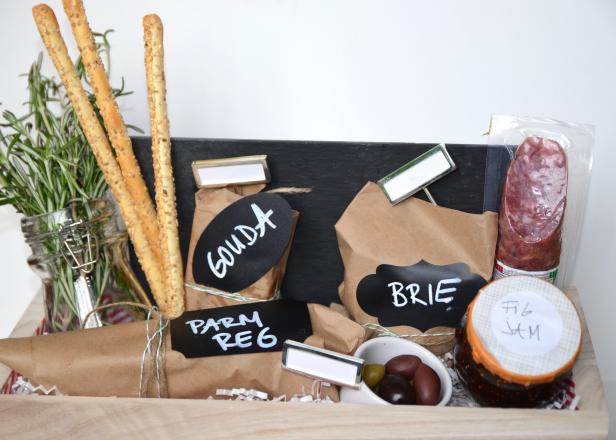 Cheese Gift Basket
Gift the cheese connoisseur in your life with a slate or marble cheese board and a collection of nibbles such as meats, cheeses and cheese markers, olives, jams or spreads and fresh rosemary sprigs presented in an old vintage wooden cheese box
Alexandra Frumberg, ALX Creatives
12-inch paper trimmer
roll of kraft paper
bakers twine or ribbon
scissors
chalkboard pen
chalkboard labels
blocks of cheese and cheese wheels
Measure kraft paper to fit around individual cheese wheels. Mark paper for accurate sizing, and cut with a paper trimmer. Wrap cheese wheels in kraft paper, and secure using twine.
Place chalkboard labels on kraft paper, and write each cheese's name on a label using a chalkboard pen. Place in a basket or gift individually.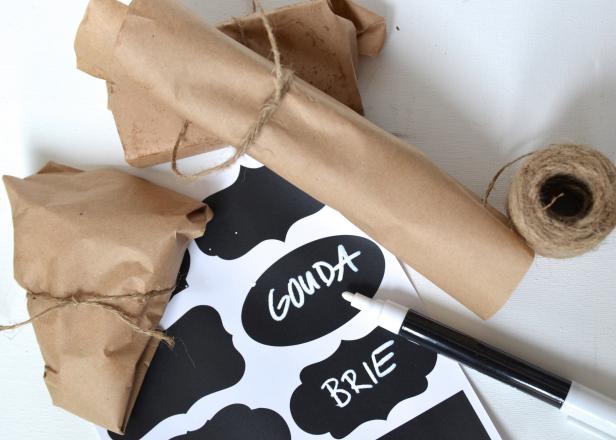 Chalkboard Labels
Make a cute gift for the cheese lover in your life by using chalkboard labels and kraft paper to wrap a variety of cheeses.
Alexandra Frumberg, ALX Creatives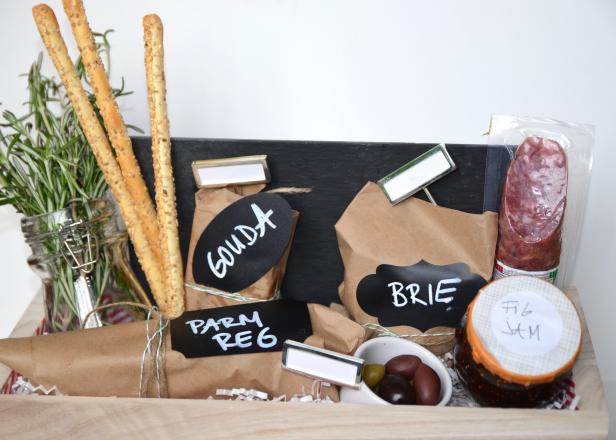 Cheese Gift Basket
Gift the cheese connoisseur in your life with a slate or marble cheese board and a collection of nibbles such as meats, cheeses and cheese markers, olives, jams or spreads and fresh rosemary sprigs presented in an old vintage wooden cheese box
Alexandra Frumberg, ALX Creatives