Solving Basement Design Problems
Mechanical systems and other obstacles can present design opportunities. Get tips for tackling the most common problems.
There are pipes for water and heating, and ductwork can cause unavoidable issues in a basement project. You can get water leaks and worse from overhead pipes, sewer and septic pipes, and cracks in the foundation or floor. Water tanks can erupt, and valves can suddenly blow, spilling inches or feet of water into your basement before you realize it. It's important to prepare for the bad days.
Moisture and humidity are some of the most common problems in basement spaces, and water issues need to be resolved before you build any room down there. If you get water leaks from your foundation walls or floor, this needs to be addressed.
Solution: Humidity and condensation can be relieved by sealing air leaks and gaps, better insulating your basement and running a dehumidifier.
Imposing Mechanical Systems
If you plan to move mechanical systems or appliances during your basement renovation, consider an upgrade. A more efficient furnace can save you money in the long run.
Common obstacles are mechanical systems or appliances that get in the way of your floor plans. You won't want to move furnaces, hot water heaters and water filtration systems if you can help it, as this can get costly and create new problems. "You're disturbing an entire system," says Frank Laskey, founder of Capital Construction. "If you're going to move things, you'll be moving all the parts, plumbing, ductwork and wiring."
Solution: It's best to design around these systems and cordon off a furnace and water tank area. "The first thing you should do is get a load calculation of your present system from an HVAC professional," says Donald Prather, technical services manager for the Air Conditioning Contractors of America. "This will help size your heating and cooling system properly, taking into account your new basement space."
Check with an HVAC professional to ensure that systems are ventilated. If you do have to move systems, Donald says, consider upgrading to a properly sized and more efficient system at the same time.
We're sorry, there seems to be an issue playing this video. Please refresh the page or try again in a moment. If you continue to have issues, please contact us here.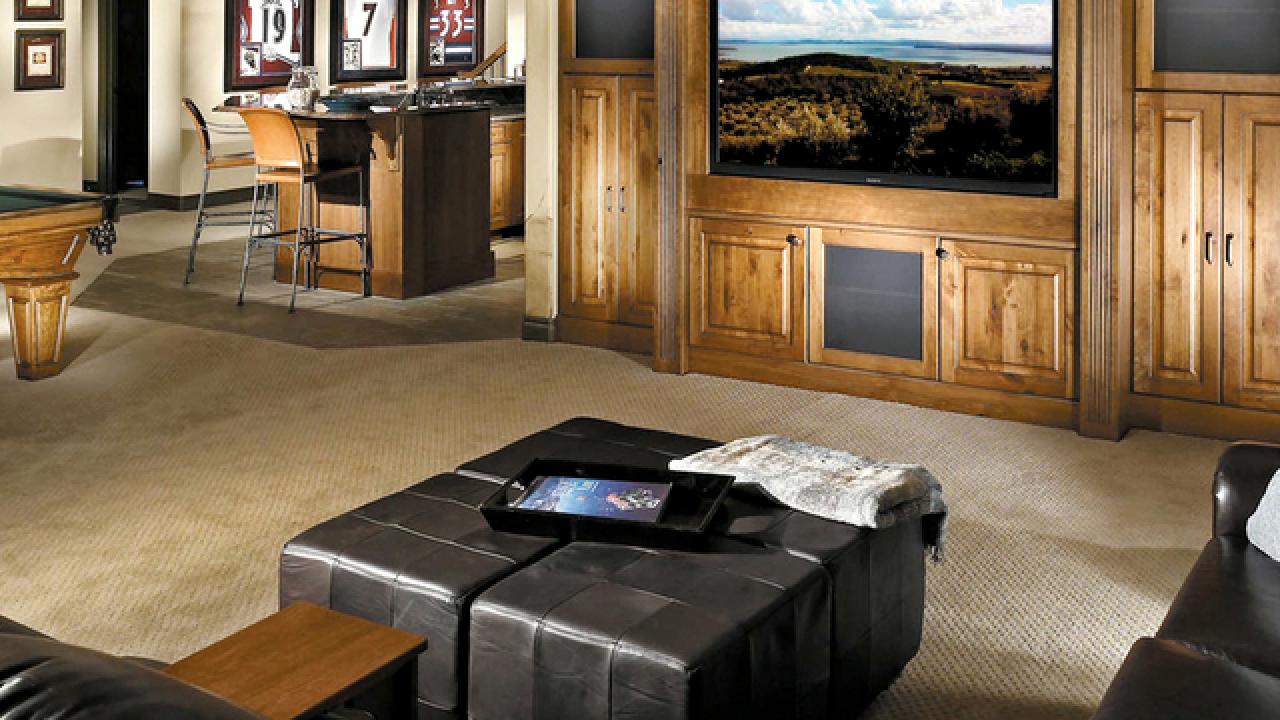 While a lally or column might be in the way of your ideal floor plan, they are in your basement for a reason: to support the weight above. Any walls that run perpendicular to the floor joists are likely to be load-bearing. Do not knock down any lally or support columns.
Solution: You can replace columns with engineered and laminated or steel beams, but make sure they have been spec-ed out and approved by a structural engineer and your local building department.
Ductwork can be a major eyesore, but moving it will cause unnecessary stress — and add more time and money to your basement project.
Solution: Before you try to relocate it, consider how you can frame around it and use it as a design element, perhaps creating a soffit or a tray ceiling. Donald says that one of the most creative fixes he saw in a basement relocated ductwork from a low-hanging spot on the ceiling to the floor, with a frame and finish that turned it into bench-style seating.
Be sure to seal any leaks in the ductwork first before you conceal it.
If your basement ceiling is less than 8 feet from the floor, consider how much space will be lost to a drop or finished ceiling and a floor. Do you still have enough headroom?
Solution: Some people dig down to get higher ceilings, though it's quite costly and involved.