How to Create the Best Coffee Station at Home
Charge your batteries for the day by setting up a coffee bar with all the essentials.
Whether you want to set up a coffee nook to make guests feel welcome or simply treat yourself to a cuppa every morning, there's no denying it's a must. Check out our ideas to help you craft the perfect coffee bar for big or small spaces.
Bring the look of the hottest coffee shop in town to your kitchen by writing or drawing on a chalkboard wall like Chip and Joanna Gaines did in this Fixer Upper home.
Use a makeup organizer or utensil holder to save counter space and keep all supplies on hand.
Serve Your Favorite Treats
Stock up on coffee treats whether they're homemade or store-bought, and display them on a cake stand so guests feel like they're at their favorite cafe.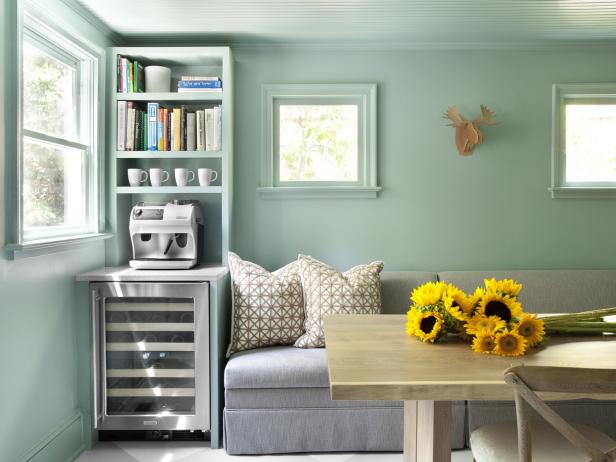 Cozy Breakfast Nook
In addition to a coffee center and wine storage unit, the new breakfast room also features open shelves for cookbooks and an upholstered bench that makes the space feel cozy and inviting.
Set yourself up for a relaxing weekend by placing your coffee bar in the coziest spot in your kitchen. Add plush pillows, fresh flowers and your favorite books right next to the coffee machine.
Save counter space by hanging your mugs in an easy-to-make cabinet.
Offer an Assortment of Flavorings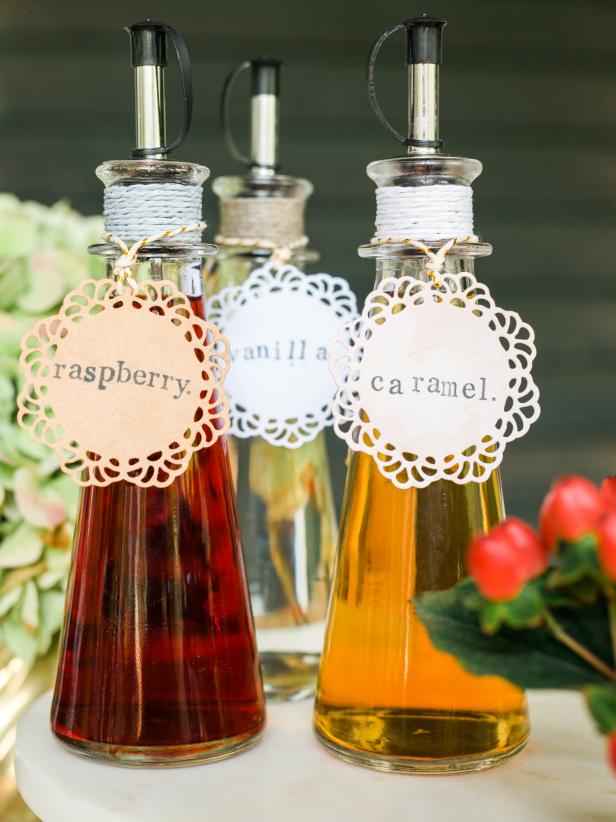 Coffee Syrups
For that friend who prefers a more flavorful coffee experience, gift them with coffee syrups from your grocery store's coffee aisle. Pour the syrups into oil pourers from a craft store and label the bottles for a more personal touch.
Flynnside Out Productions
Fill oil pourers with your favorite syrups to make custom beverages — you won't miss visiting the nearby coffee shop.
During the work week, set out a travel mug or disposal cups so you can grab your coffee and go. To help you stay healthy during busy days, set a basket of fruit next to the coffee machine.