Steve Ford is Loving Life in His New Warehouse Loft
On the season finale of Restored by the Fords, Steve and Leanne renovated a warehouse for one very special client — Steve Ford himself! HGTV caught up with Steve to see how the new place has been treating him. Spoiler alert: he loves it!
Last night was the season finale of Restored by the Fords and what better way to wrap up the season than with the renovation of Steve Ford's very first home! With special appearances by Leanne and Steve's mom and sister, the finale showcased the Fords' most personal project yet.
We're sorry, there seems to be an issue playing this video. Please refresh the page or try again in a moment. If you continue to have issues, please contact us here.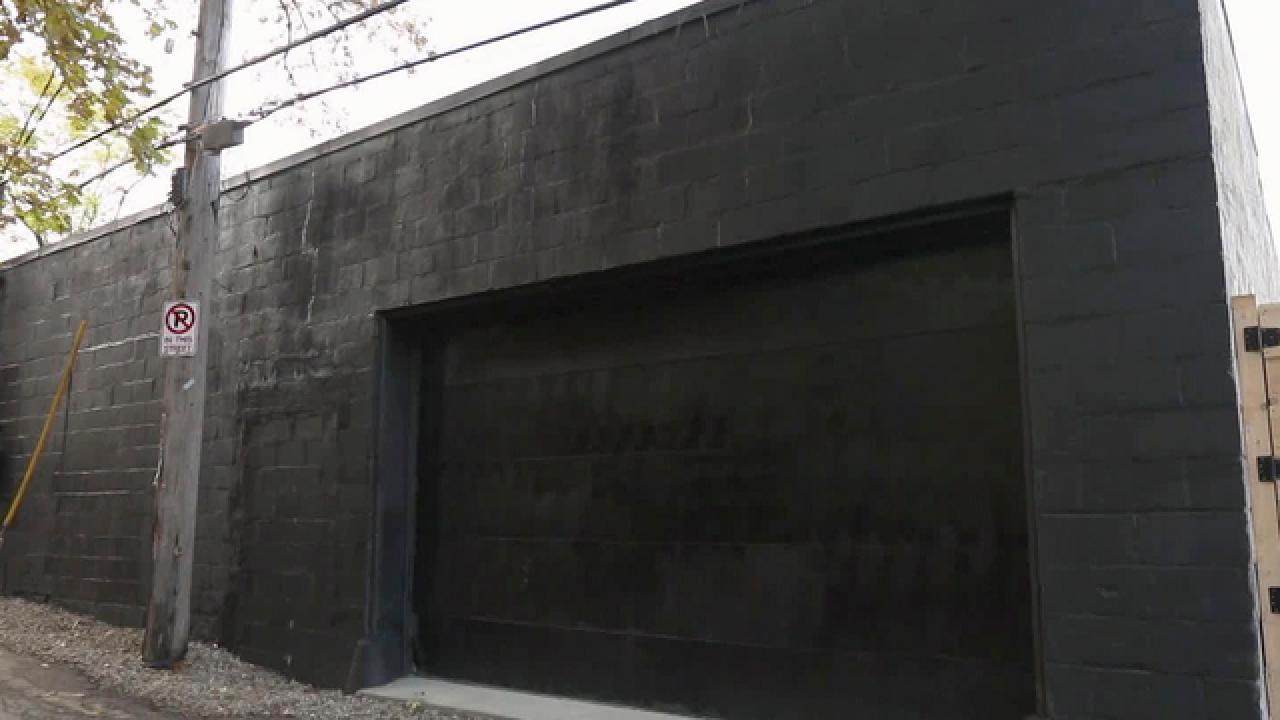 Wanting to consolidate his workshop, garage and home, Steve decided that after years of renting that it was time to figure out a more permanent living situation. Though his mom and older sister were slightly horrified by the run-down, graffiti-covered warehouse he purchased, Steve saw its potential from the beginning. With a budget of $100K, Steve and Leanne turned that warehouse into a warehome with an industrial yet modern feel and touches of surf and cabin vibes.
It's been a minute since Steve moved into his new place, so HGTV wanted to catch up with him to see how he's settled in. Unsurprisingly, he's been loving his new digs!
How long have you been living in the warehouse? And how's it been going so far?
Steve: "I moved in as soon as I possibly could. It's been awesome. I wake up so happy every day to be living in a home that reflects me so well. Plus it's my first home that I've owned, so it's been an incredibly rewarding experience."
Which room is your favorite?
S: "It's honestly really one big open space, but the one room that is separated is my bathroom and it's my favorite because of my steam shower. I also love that I have a garage in my living room and I can pull my motorcycles right into the space. They're some of my favorite decor pieces."
What was it like working on your own home with Leanne?
S: "Working on my home with Leanne was honestly easier than usual cause we worked on it together. I told Leanne what was important to me and we luckily share a very similar aesthetic, so it ended with me getting my dream home."
In what ways was it different from working on a clients' space?
S: "It was different because I knew I was going to love it in the end. There was no worry if the homeowner was going to be happy with our decision making -- we both knew I would be thrilled. And I got more design control than usual too which was fun."
Of all the things Leanne incorporated into the decor, which did you love the most? Did anything surprise you?
S: "Leanne had lots of surprises up her sleeve. She hooked me up with these awesome vintage Percival Lafer chairs and sofa, and a sweet bar to house my glassware and record player. It was nice to see the live edge coffee table I made come out of my basement and incorporated in the decor as well. She even got me new dishes and pots and pans for my kitchen. Sister knows best."
What features are you really glad you incorporated? I'm thinking the heated floors were clutch during the winter!
S: "Oh yea, having the heated floors is amazing. It's such even, quiet heat: no noise, no air blowing around every time you walk in. It warms you to the bone. I also love all of the windows and the doors that nod to the warehouse vibes of the building. And then the disco ball in my dining room (often turned dance floor) is awesome. I love that the space is inviting to guests. It's an entertainment house and that's exactly what I wanted."
And finally, what does your dog think?!
S: "Are you kidding? Yoko loves it here. It's definitely an upgrade from anywhere else we've lived, plus she loves hanging out with all of my friends that spend time over here now. We've got it made."
Congrats to Steve (and Yoko!) on the new digs! Now the question is, can we come over?