New 'House Hunters' Series Sets Sights on a Youthful Audience
Based on HGTV's latest House Hunters spinoff, it appears that we may be entering a young-buyer's market. Very young.
Quick trivia question: Just how many episodes of HGTV's House Hunters are there in the universe? Well, I'd tell you the answer, but I'm not 100 percent sure that even we know. Consider this: The series has been around since the last millennium (literally), and there have so far been somewhere in the neighborhood of 130 individual "seasons" — typically with 13 episodes or so in each. So well over 1500 episodes, let's just say.
And that doesn't even take into account the various spinoffs, specials, permutations and pilots — House Hunters International, House Hunters on Vacation, House Hunters Renovation, House Hunters RV, House Hunters: Where Are They Now?, House Hunters Off the Grid, House Hunters: Outside the Box... (That, by the way, is by no means an exhaustive list.)
You can rest assured that creative minds are forever pushing the envelope, coming up with new, fresh and original takes on the demonstrably proven formula of property-search television. If there's one thing we know, it's that people love to watch other people search for the perfect place to live. (Not to mention occasionally snipe, argue and disagree about it.) And there is, after all, a great big world out there. And the grass is always greener, and the search never ends and...well, enough with the clichés.
Even given all that, you can imagine that it's sometimes a challenge to tap wellsprings of originality when it comes to something that is, by its very nature somewhat formulaic — even if it is undeniably a winning formula.
To that end, we've got a little something for you now that you likely haven't seen on HGTV before. Let's call it a new and youthful perspective on the House Hunters phenomenon. And as Art Linkletter — one of the giants of early television — rightly pointed out, kids do say the darndest things.
Get more
Watch the Video
04:51
Kindergarten sweethearts get a full tour of a beautiful colonial home.
Truth time. Okay, so don't expect to see this exact series on our new fall lineup. (At least not yet.) But we do have something headed your way that treads similar terrain – and for real. It's called House Hunters Family, and you can catch the premiere on HGTV, Monday, July 31 at 10p|9c.
House Hunters Family explores the familiar tenets and scenarios that fans of the original series will readily recognize. What's different this time? You guessed it. The kids are along for the ride. And as you might imagine, the kids are not always shy about speaking their minds. So if you thought the finicky adult clients on House Hunters make things interesting for the real estate agents, just you wait.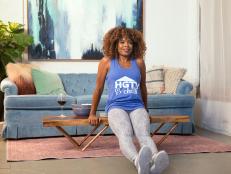 Work out and get your House Hunters fix.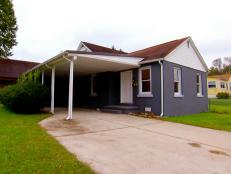 From the opening credits to the final decision, these are the top moments that make House Hunters fans say "What were they thinking?!," as told by real-life Twitter fans. Watch. Talk. Repeat.