Ben and Erin Napier Return with Season 2 of Home Town
Erin and Ben Napier stole our hearts in 2016 with the debut of Home Town. The duo is back to do it again on Monday, January 8 at 9pm|8c.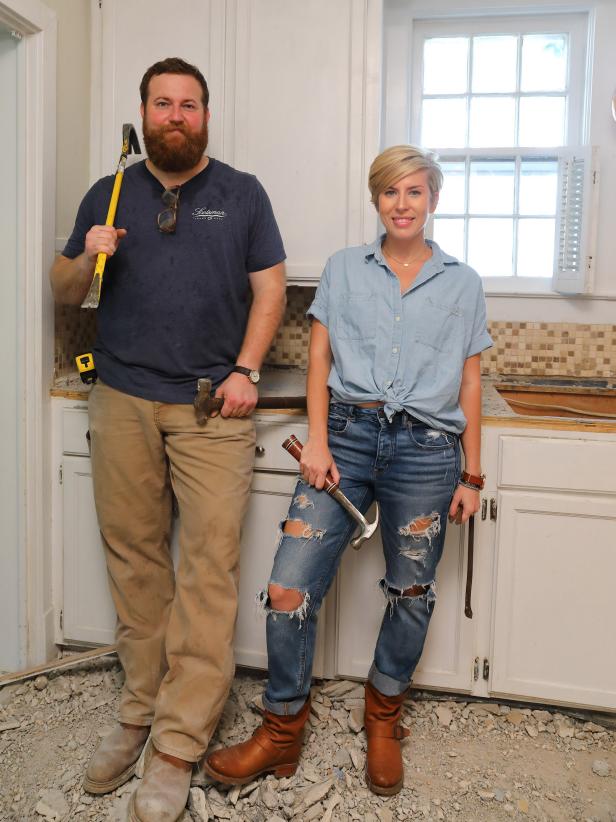 As seen on Home Town, Ben (L) and Erin Napier (C) stand in the Carson family residence's kitchen after completely removing the 3 inch concrete countertop from the existing cabinets without damaging the wood cabinets. (demolition, portrait)
Todd Douglas/ Getty Images
The wait is almost over, folks! Ben and Erin Napier stole our hearts – 15 million of us (!!!) in 2016 with the debut of Home Town. Now, the first-time parents-to-be are back to do it all again, transforming more outdated properties into gorgeous family homes. Watch the season premiere of Home Town returns Monday, January 8 at 9p.m.|8c.
Wait?! Did we say "parents-to-be"? Yup. Sure did. Erin and Ben are expecting their first child in January! Congrats you two!
I'm excited to see our baby grow up in Laurel where everybody takes care of each other. It's a special place.
Ben Napier
During each episode, Ben and Erin will show clients two outdated, but budget-friendly properties that meet the families' needs. Also an artist, Erin, will share her watercolor rendering of both old houses to help families see how she and Ben will update it into their dream home.

These colors give us all the feels and a little insight into what Erin is thinking for the homes in Season 2 (Love!)

As construction gets underway, Ben, a wood worker and craftsman, will use reclaimed materials from the property to build one-of-a-kind pieces for the homeowners, including a bench made from front porch flooring and a 12-foot dining room table crafted from repurposed sunroom beams.

We know, Ben! We can't contain our excitement either!!
Here's a sneak peek of what's to come on Season 2 of Home Town.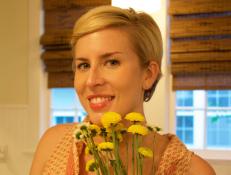 Laurel, Mississippi — the famously small-town setting for HGTV's hit series Home Town — has a population of only about 18,000, so practically no new citizen is likely to go unnoticed. But one new resident in particular is certain to grab the attention of folks well beyond the town's city limits.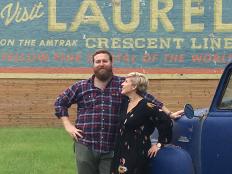 Proud Mississippi natives Erin and Ben are back for a third season of 'Home Town' doing what they do best: rehabbing and restoring the old, neglected and historic homes in their tiny hamlet of Laurel -- and bringing loads of love to the process of making their own hometown the best place that it can be.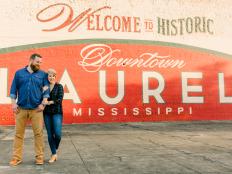 HGTV is launching a nationwide call to find towns that could use some of the 'Home Town' touch. It's all part of an ambitious new series — 'Home Town Takeover'. In this exciting new project, Erin and Ben lead a team of renovation pros as they takeover and makeover an entire small town. Could your town be the next 'Home Town'?