Hidden Potential: Mind to Design
California builder and designer Jasmine Roth explores the intricacies of remaking cookie cutter homes into dream dwelling for home owners. It all starts with Jasmine's mind to design. From concept to process Jasmine provides an inside look of what can be, if you have the mind for it.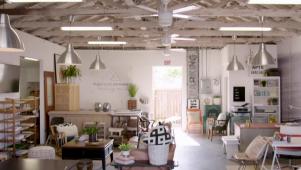 Now Playing
Designer Jasmine Roth blasts away at cookie-cutter design.