Add Outdoor Living Space With a DIY Paver Patio
If your backyard is more eyesore than lush landscape, adding a DIY paver patio could be just the ticket to transform a patch of weeds into a relaxing outdoor room.
marking spray paint
weed-block fabric
utility knife
rake
shovel
sand
hand tamper
spirit level
concrete pavers
border stones
pea gravel
push broom
hose
Using a measuring tape and spray paint, mark the perimeter of the new patio space (Images 1 and 2).
Next, using a shovel, prep the area by digging down at least 6" to remove any grass, roots or large rocks. Rake out the area (Image 1), then tamp down flat with a hand tamper (Image 2).
Once the area is flat and level, roll out the weed-block material, making sure to overlap it, so that no weeds find their way through the fabric over time. This also helps the pavers to stay in place and prevent them from sliding around or sinking over time.
Add a layer of sand on top of the weed-block material and rake (Image 1), then tamp down flat, making the sure the surface remains level (Image 2).
Using a tape measure, find the center of the space and place a paver there; work out from this central paver towards the patio's perimeter.
Continue placing pavers, checking that they're level as you work and leaving somewhat uniform gaps between the stones. As you get close to the perimeter, choose smaller stones and turn appropriately so you don't overstep the patio's border (Images 1 and 2).
Next, dig down slightly and place border stones along the spray painted perimeter markings, keeping them as level and straight as possible. Place the border stones so they are butted up tightly against one another. Once perimeter border is complete, wet the entire area down with a hose to allow stones and sand to set.
Once the area is dry, pour pea gravel out in small sections (Image 1) and sweep across the patio's surface until the gaps between pavers and border stones are filled and level (Images 2 and 3). Top paver patio with weather-resistant furniture to create an outdoor living room (Image 4).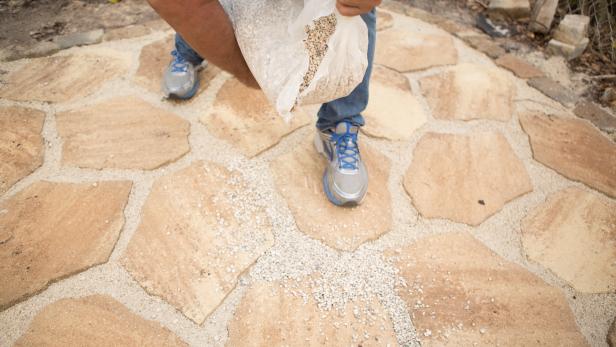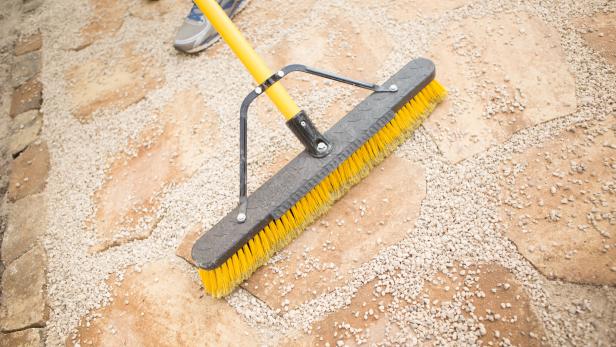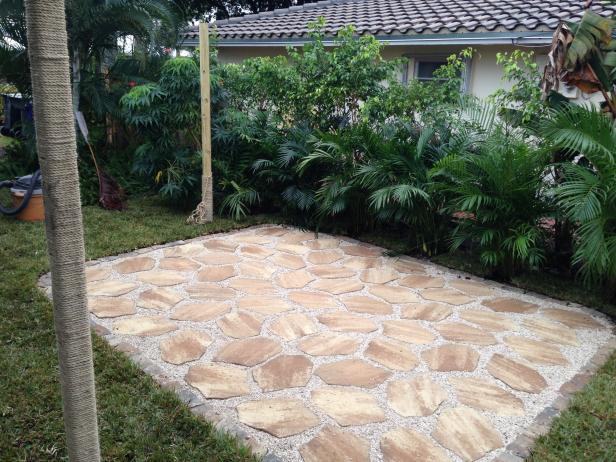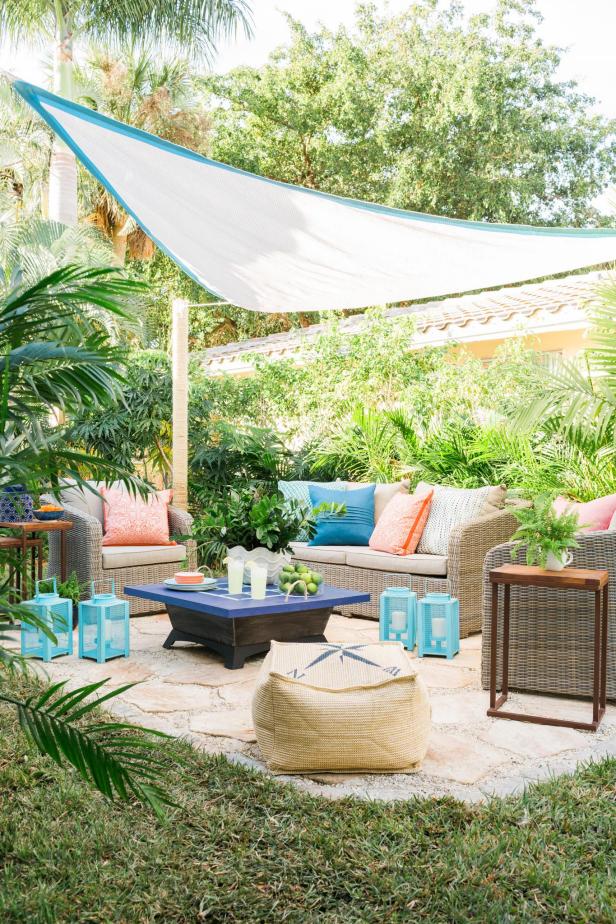 © Rustic White Photography, LLC