HGTV Hosts Ken and Anita Corsini's Atlanta Home Is Kid (and Animal) Friendly
You've seen their innovative designs and home makeovers on the HGTV series Flip or Flop Atlanta. Now step inside the home of Anita and Ken Corsini, and their three kids – and assorted pets and farm animals – to see how they created and customized their own very special digs. 
When Ken an Anita Corsini were looking for the perfect place to raise their family, there were a few things to take into consideration. Among them: enough space for three growing kids, a home with a nice flow, room for a creative craft space for Anita, a beautiful view — and room for a variety of four-footed, furry and feathered friends. They settled on a home that sits on 14 acres in Woodstock, GA, just outside Atlanta.
Visitors at the Corsini household are likely to be greeted enthusiastically by a big fluffy dog name Riley and may encounter any of a dozen or so goats along with (depending on the day) chickens and pigs.
"For us it was super important for us to have our kids grow up around animals and learn about responsibility," says Ken. "Selfishly," he continues, "I like the fact that I don't have to mow the lawn. The goats handle it for us."
All walks of life are welcome in the Corsini house.
Anita Corsini
Serene Retreat and Special Features
Ken and Anita met in college and have been together for almost two decades. They've got three kids – two girls and a boy – and when you hear them talk about home, it's pretty clear they put a lot of thought into fostering a tight-knit an active family experience. "Friday nights in this house are family movie night," says Anita. "Homemade pizza and lots of cuddles and snuggles on the sofa, and on the floor in front of the fire."
Right off the bat, their home evokes a feeling that's both welcoming and comfortable, with a striking flagstone exterior, dramatic stair and landing, cozy porch with an amazing porch swing and a front entrance with large, arched French doors.
The kitchen and main living area are open and bathed in plenty of natural light thanks to a number of large picture windows that provide an almost panoramic view of the backyard, lake and woods.
Ken and Anita's son Rocco is a cancer survivor and, following his treatments, friends and family pitched in to give him something special – an amazing and elaborate treehouse. The structure is elevated on support columns and features a catwalk bridge, front porch, real windows and a bright blue front door. Inside the treehouse is a loft with a chalkboard wall, plenty of space to display the kids' artwork and a work table for painting and crafting.
Hands down, one of Anita's favorite spaces is her craft room, stacked with all kinds of stationery, crafting paraphernalia, sewing supplies and lots — and lots — of pens. (It would seem that Anita has a pen fetish that's been well documented.)
"Basically, I have this thing with pens," says Anita. "I have since I was a kid. When I was a teacher that was my thing. I guess you could say this is my — pen house." (Get it?) The space is stocked with every manner of pen, pencil, highlighter and paint-pen as well as a wide array of stationery for note-writing, a greeting-card stash, ribbons, sewing suplies and more.
Then there's the inner sanctum – usually not available for public viewing -- her supply closet. "It's a mess in there," she says, "That's why we keep the door closed." (Editor's Note: Photographic evidence of the supply closet is tightly guarded. However, as it happens, we have video footage available. See that, and more, in the Ken and Anita's Home Tour video.)
We're sorry, there seems to be an issue playing this video. Please refresh the page or try again in a moment. If you continue to have issues, please contact us here.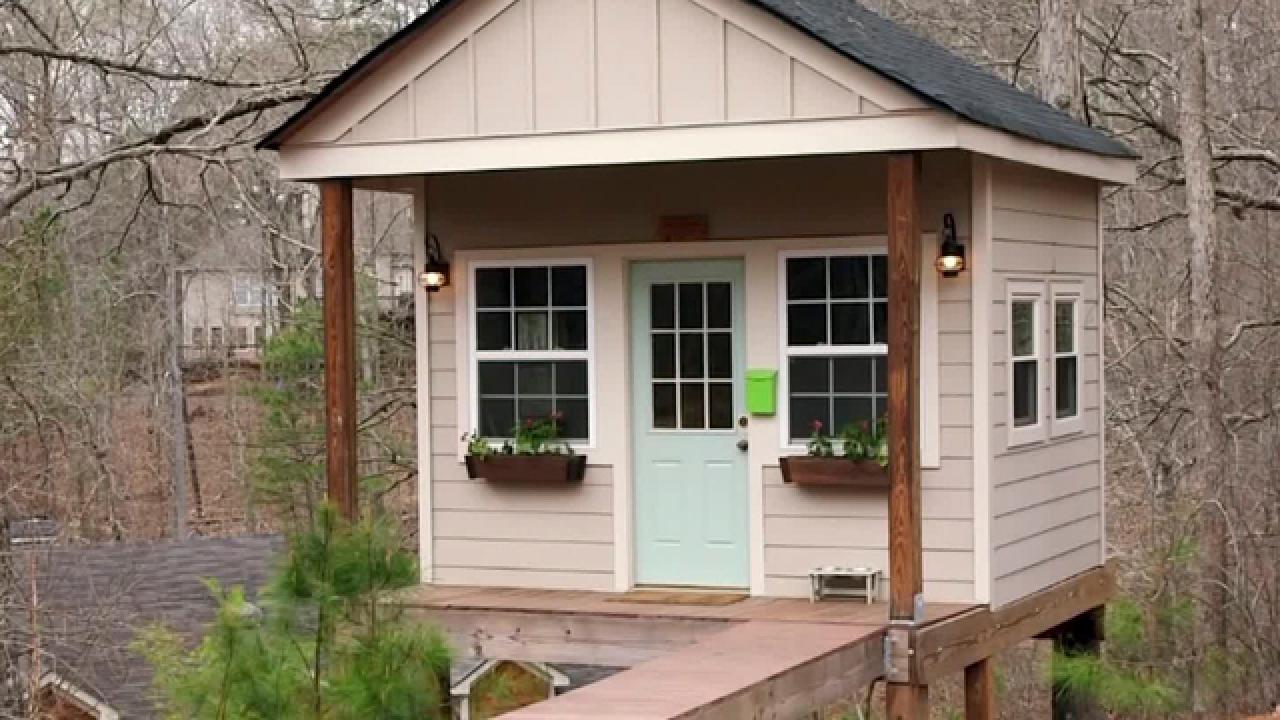 For a more in-depth look, check out the full photo gallery. And keep checking back here for more new galleries, show updates, exclusive photos, videos and more.