Small Swimming Pools Are Now a Thing and Here's Why
Think you don't have room for a swimming pool? Think again.
Living small has definitely reached official trend status. And while it seems like everyone can't get enough of tiny houses, we've been noticing another trend: small swimming pools. While we wouldn't exactly call all of these pools tiny, we're seeing more and more people ditch their Olympic-sized pools for a more petite version. Small pools take up much less space, require less maintenance and don't cost as much to heat.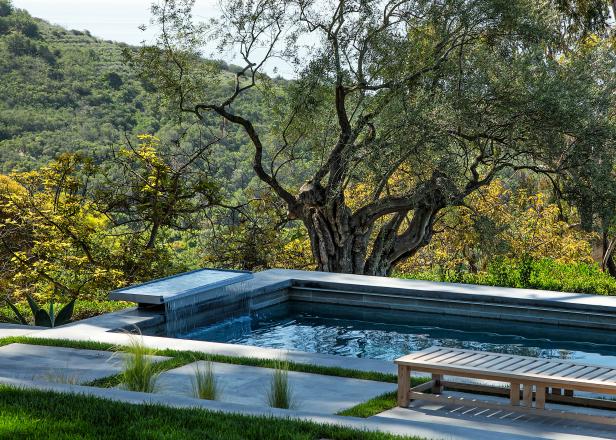 Saltwater Lap Pool With Waterfall
Slip down to the salt-water lap pool at the right time of day and you might find a water nymph taking a dip. Perched on the edge of a hill and surrounded by lush landscaping, it's a blissfully peaceful and striking spot.
Village Properties, a member of Luxury Portfolio International
If you think you don't quite have enough room for a pool, it might be time to take another look.
They're Perfect for a Small Backyard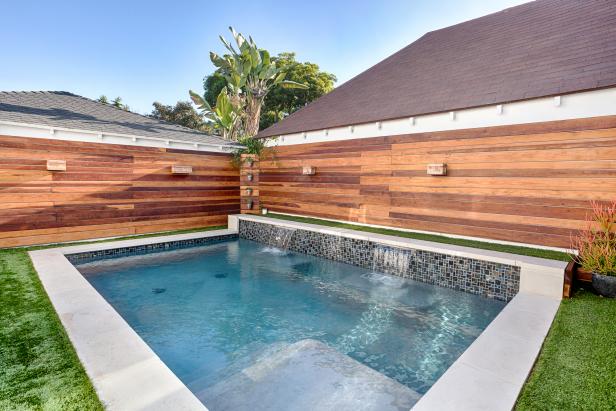 Swimming Pool With Twin Waterfalls
How's that for a blissful oasis? Nestled in the back corner of the yard, the swimming pool sparkles with a blue mosaic tile surround and two mini waterfalls.
In many parts of the country, a smaller yard comes standard issue with a house. But once you start thinking about a pool with a smaller footprint, it really opens up the possibilities of what you might be able to fit into your outdoor space.
This small pool is tucked out of the way into the corner of the yard. There's a baja ledge, perfect for the kids on a hot summer day, as well as enough room to do some swimming.
Lap Pools Work in Narrow Spaces
Image courtesy of Platinum Poolcare, photo by Linda Oyama Bryan
If you happen to have a narrow backyard, consider putting in a lap pool. Designed strictly for doing laps, these pools are long and narrow and don't require much in the way of space.
They Don't Need to Be Rectangles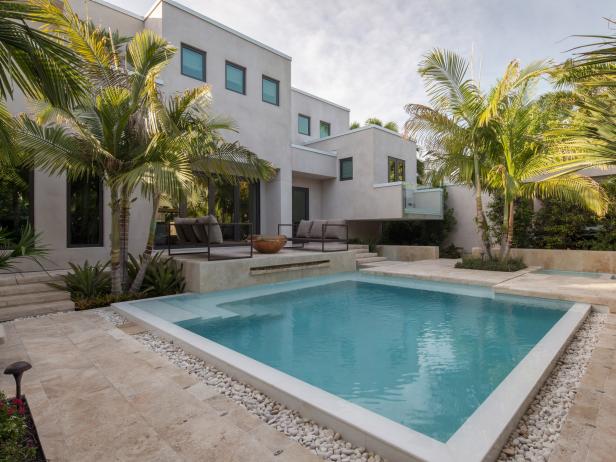 After: Inviting Florida Pool
Craig Reynolds Landscape Architecture replaces the interior finish, giving the pool a more natural hue of blue. On a $45,000 budget, they replace the patio, line the pool with stones and break up the ho-hum rectangular shape with a stone walkway, creating an attractive square-shaped pool and two smaller decorative pools.
Although most pools are rectangle, they don't need to be! Square pools require less space than a larger rectangular pool, and they can look quite chic and modern. If you just need a pool that's large enough for you to take a quick dip and cool off, a smaller, square-shaped pool might be perfect.
You Can Put It Up Against a Wall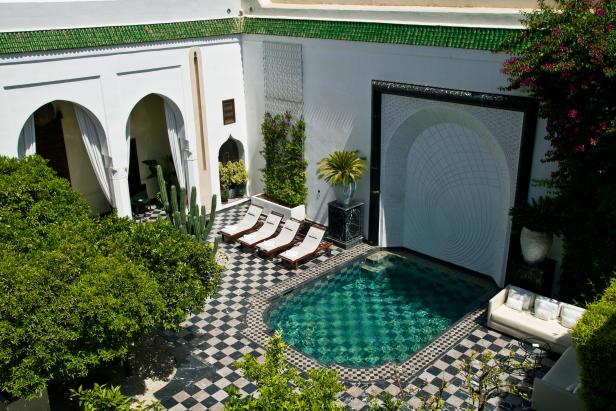 Moroccan-Inspired Courtyard With Beautiful Pool
Black-and-white tile sets the scene for this Marrakech, Morocco courtyard. Streamlined lounge chairs and a white sofa sit along the pool, while lush plantings bring a liveliness to the space.
WETAG Consulting, a member of Luxury Portfolio International
In this gorgeous Moroccan courtyard, the pool extends right up to the perimeter wall. This means you might only have access to it from three sides; however, for a more awkward-shaped space, this could be a great solution.
Fit It Into a Unique Space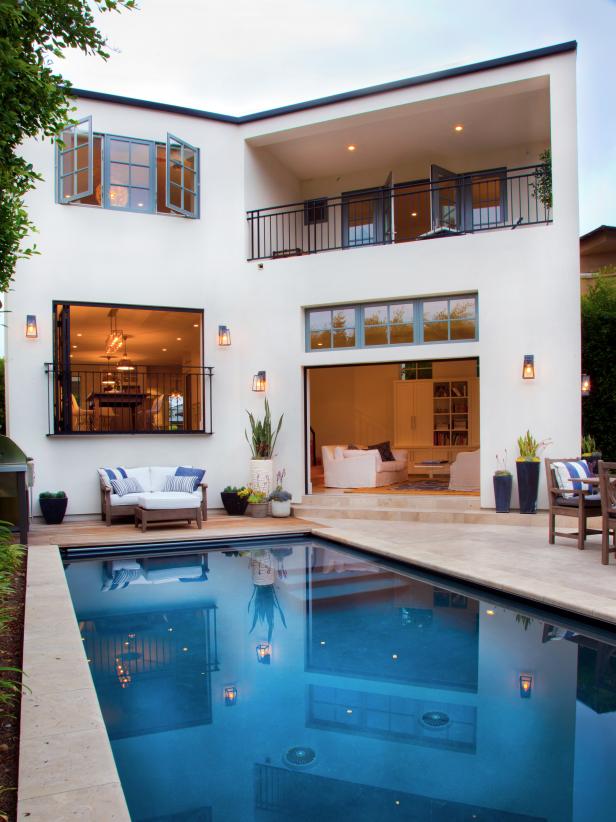 White Home Exterior With Pool and Patio
Another design goal for this home's remodel was to create inviting outdoor living spaces with easy access to the interior. Because of the temperate climate of southern California, these spaces will be usable all year long.
Sometimes it seems like a pool might not work based on the direction your home is sited. In this case, the home is built at an angle, but the pool is not. This is a great example of why we shouldn't be afraid to get creative when it comes to space planning.
Integrate Your Pool With Your Deck
If you already have a deck, think about how you might be able to add a small pool into your existing setup. Extending a deck is usually a fairly easy process, so if there's enough room available (and no foundation issues), it might be the perfect spot to think about adding a pool.
Create a Water Feature Instead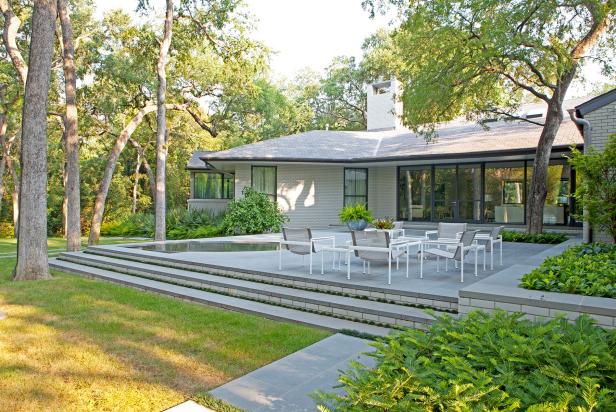 A Serene, Contemporary Backyard Terrace
A long glass wall lines the rear of this modern home, providing a view of the tranquil terrace. The simplicity of the terrace is punctuated by the unique water feature that serves as a reflecting pool for the canopy of tall trees that surround it.
Mark McWilliams Photography
If you've thought of every possibility, looked at every angle and still come to the conclusion that a pool just won't work on your property, consider adding a small water feature. A water feature (like this reflecting pool) doesn't allow for swimming; however, it would do a nice job of bringing some peace and tranquility to your outdoor space. And you can always dip your feet in to cool off.
Opt for a Tiny Indoor Pool
Rill Architects, www.rillarchitects.com; photo by James Ray Spahn
An indoor pool is another possibility if you happen to have an unused space on the first floor of your home. Because the planning of an indoor pool requires a bit more time and effort, this tends to be a less budget-friendly option.