10 Ways to Summer-ify Your Home
It's time to swap out the bed linens.
If you want to fully embrace the warm weather around your home, we've got some killer ideas for exactly how to do it. So, if you're just as excited about the summer as we are, you're going to love these 10 seasonal design ideas that you can easily steal for your own home — both inside and out.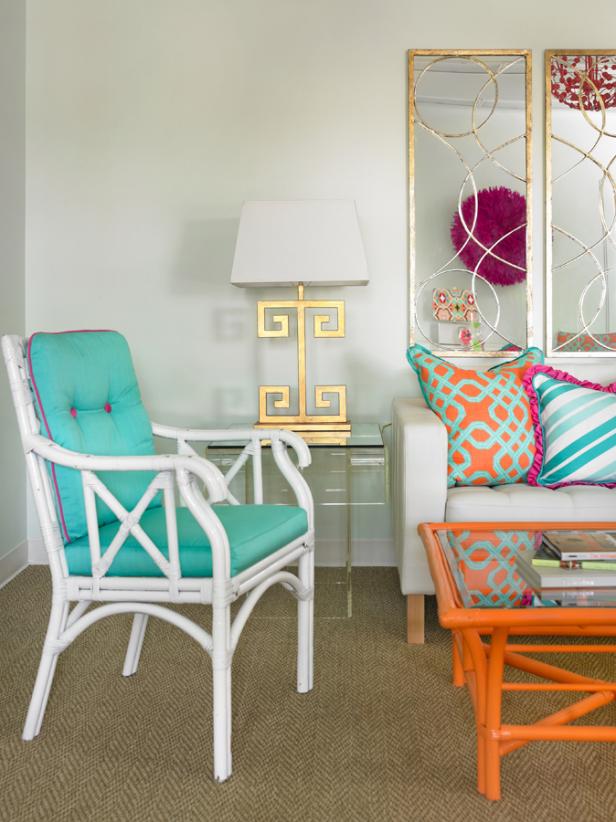 Tropical Living Room With Vibrant Throw Pillows
Coastal-style furniture and colorfully vibrant textiles – turquoise seat cushions and bright orange patterned throw pillows – lay the foundation for this white living room. Metallic accents paired with a sleek acrylic end table keep the look fresh and lively.
Emily J. Followill, Emily J. Followill
One easy summer fix is to switch out throw pillows for lighter and brighter colors. Just as you swap out your wardrobe each year, you can easily do the same for your pillows. Store away winter/fall pillows in a storage bin, and bring out all your summer pillows for a refreshing touch.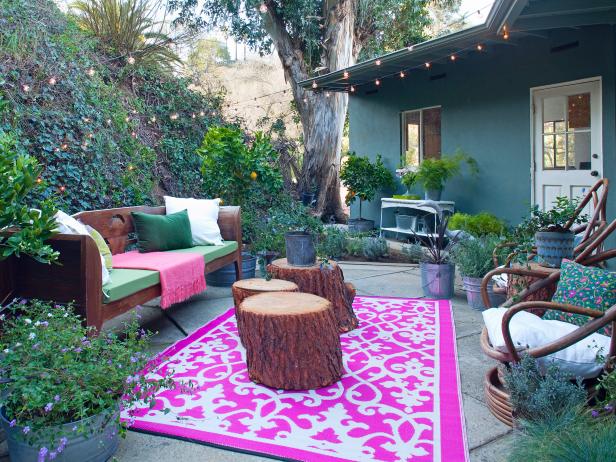 Bohemian Patio With Pink Outdoor Rug
A vibrant outdoor rug anchors this patio in pattern and color. A mix of rustic and tropical wood furniture, a few strings of lights and scattered container gardens create a bohemian vibe. In close proximity to the backdoor, this outdoor living room space is perfect for casual entertaining.
Just like the pillows, now is a great time to switch in summer throws. Throws for summer should be lighter, breathable and made of summer-friendly fabrics such as cotton or linen.
Another great idea for the summer months is to incorporate summer scents around your house as much as you can. You can switch out candles, room spray, hand soaps and even body washes. Try fresh scents such as coconut, cucumber or lavender for the summer months.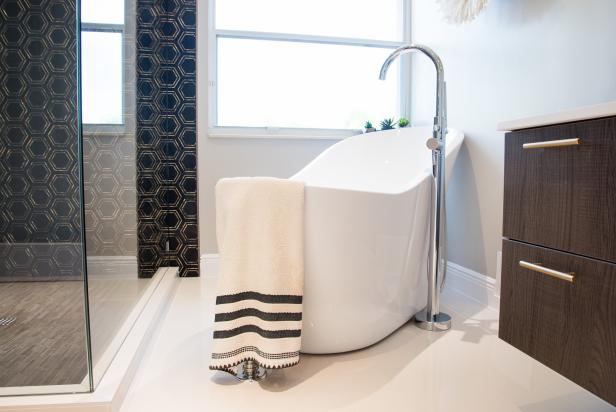 Soaking Tub in Corner
Positioned along the wall, this luxurious soaking tub would be too big to fit in the small bathroom. Angle it in the corner and ta da! Just add bubbles.
Turkish towels are a great choice for summer months since they're light and easy to transport. They can also double as a wrap or beach blanket. Plus, your summer guests will love the luxe swap.
Summer is a great time to recommit to drinking lots of water. One of the best ways to accomplish this is to make sure you always have a fresh pitcher of spa water in your refrigerator at all times. Zhoosh up your water with herbs and fruit like lemon, cucumber, mint or berries.
Summer-ify Your Fireplace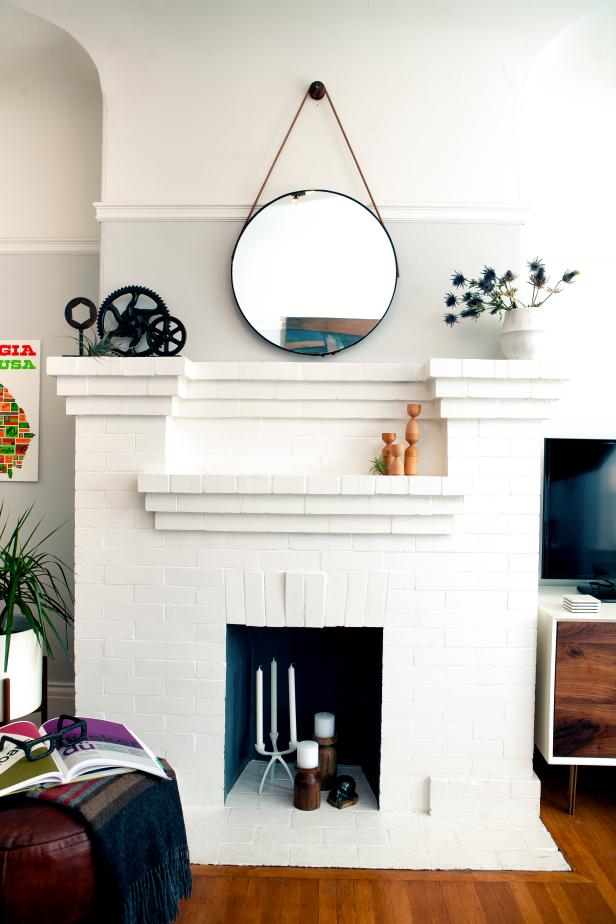 White Brick Living Room Fireplace
This neutral transitional living room takes a turn for the unexpected by placing decorations in and around the fireplace. Candles fill the fireplace while a mirror on the wall hangs in place of a television.
If you have a fireplace, you might want to summer-ify it by removing any wood from the hearth. You can switch it out for candles, a basket of throws or a big piece of coral. This simple mantel by designer Regan Baker looks great with just a few simple candles at varying heights.
Bold Color Pops in Mod Kid's Bedroom
Clean white walls and furniture allow the vibrant orange, pink and green accents to take center stage in this modern kid's bedroom. A graphic rug and coordinating throw pillows bring movement to the space.
Summer is also a great time to switch out your bed linens. You can either simply swap out your current linens to a lighter or brighter color, or choose sheets and pillowcases in a different fabric such as linen. Don't be afraid to go bold, like in this poppy bedroom by D2 Interieurs.
Spruce Up Your Outdoor Space
If you've been slacking behind in updating your outdoor space, now is the time to get it in tip-top shape. Find some great outdoor pillows you can use around your patio, put up some string lights and add a pouf. Turn your porch or patio into a little oasis that you and your family will be excited to lounge on this summer.
If you've been dying to add some more plants to your home, summer is a great time to up your green game. Try bringing some new plants into your home or creating your own indoor herb garden. Outside you can tackle any landscaping projects you've been avoiding, add some hanging plants or finally try creating a vertical garden.
Portable Bluetooth speakers are another A+ summer upgrade you can make around your home. Hook up your speakers to your phone to play Spotify and Pandora, then have some extra fun creating summer-friendly playlists that you can tap whenever you have friends or family over.