'Home Town' Season Four Is Coming Your Way in 2020
It's official. Ben and Erin Napier -- denizens of that charmingly Southern town of Laurel, Mississippi, and purveyors of historic preservation, fine craftsmanship and just downright joyful vibes -- will back for a fourth season of HGTV's hit series Home Town. Get ready for 16 all-new episodes of bona fide, down-home goodness.
Time tends to move pretty slowly when you live in a tiny town like Laurel, Mississippi. On the other hand, as the saying goes, time flies when you're having fun — especially when it's as much fun as we've been having – and watching – throughout the latest season of Home Town. It's a paradox.
Seems like only yesterday that Ben and Erin, and now baby Helen, arrived back in our lives with their contagious smiles and a new set of adventures welcoming newcomers to their beloved small town – as well as helping some long-time resident friends and neighbors locate and realize their ideal dream homes.
So it's with some bitersweetness, and seemingly all-too-soon, that we note that the finale episode of Home Town's third season will soon be airing. On Monday, April 8, to be exact. Happily, though, there's a flipside. As the current season winds down, we are thrilled to announce an all-new season that is already in the works. And with a generous helping of episodes — 16 in all. More of a good thing? Yes, please.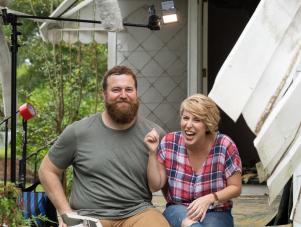 Todd Douglas/ Getty Images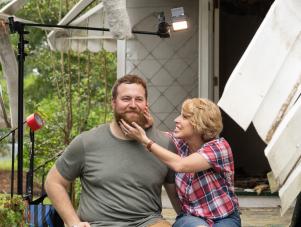 Todd Douglas/ Getty Images
And if you'll indulge us for just a moment while we brag, it's also an opportune moment to point out that, in a time of expanding TV programming across multiple outlets and platforms, all of it ravenous to capture your dedicated viewing time, Home Town is one of our favorite success stories, growing an expanding fan base from season to season and broadening its appeal organically through lots of good word-of-mouth, new converts and, among other things, two new digital spinoff series – Erin'spired and Talkin' Shop.
New Digital Series: Erin'spired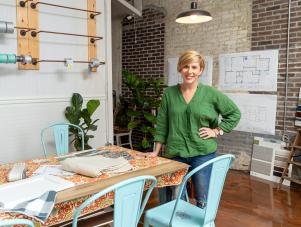 Todd Douglas/ Getty Images
New Digital Series: Talkin' Shop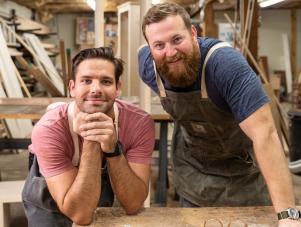 Todd Douglas/ Getty Images
Home Town, as a series, taps into a growing and nascent notion that there are old, authentic and storied things – like homes, buildings and neighborhoods – that are worth revering, preserving, cherishing and celebrating. Add to that the undeniable fact that watching Erin and Ben at work and at play, and witnessing them excercise their creativity and passion for what they do, just plain feels good. When it comes to real-life storytelling that strikes a chord, we like to think we – like our viewers – know a good thing when we see it. And in Home Town, we see it. And we're happy to help spread the tidings that there's lots more in store.
Expect more updates to follow but, for now, let's say to look for the new season of Home Town along about January. We look forward to seeing you there. We'll bring the sweet tea.