This Clip of Tarek El Moussa and His Kids Will Melt Your Heart
In honor of Father's Day, we're sharing a sneak peek of 'Tarek's Flip Side' that features some adorable footage of Tarek with his kids.
With Father's Day approaching this Sunday, we thought it's only appropriate that we celebrate one of our favorite HGTV dads, Tarek El Moussa! As you probably know, Tarek has two adorable children: Brayden, 3, and Taylor, 8 — and he's always gushing about them on Instagram. A day ago he wrote, "I say it over and over...they are my love, my life, my everything! You could strip me of everything and as long as I have them I will be fine❤️."
We're sorry, there seems to be an issue playing this video. Please refresh the page or try again in a moment. If you continue to have issues, please contact us here.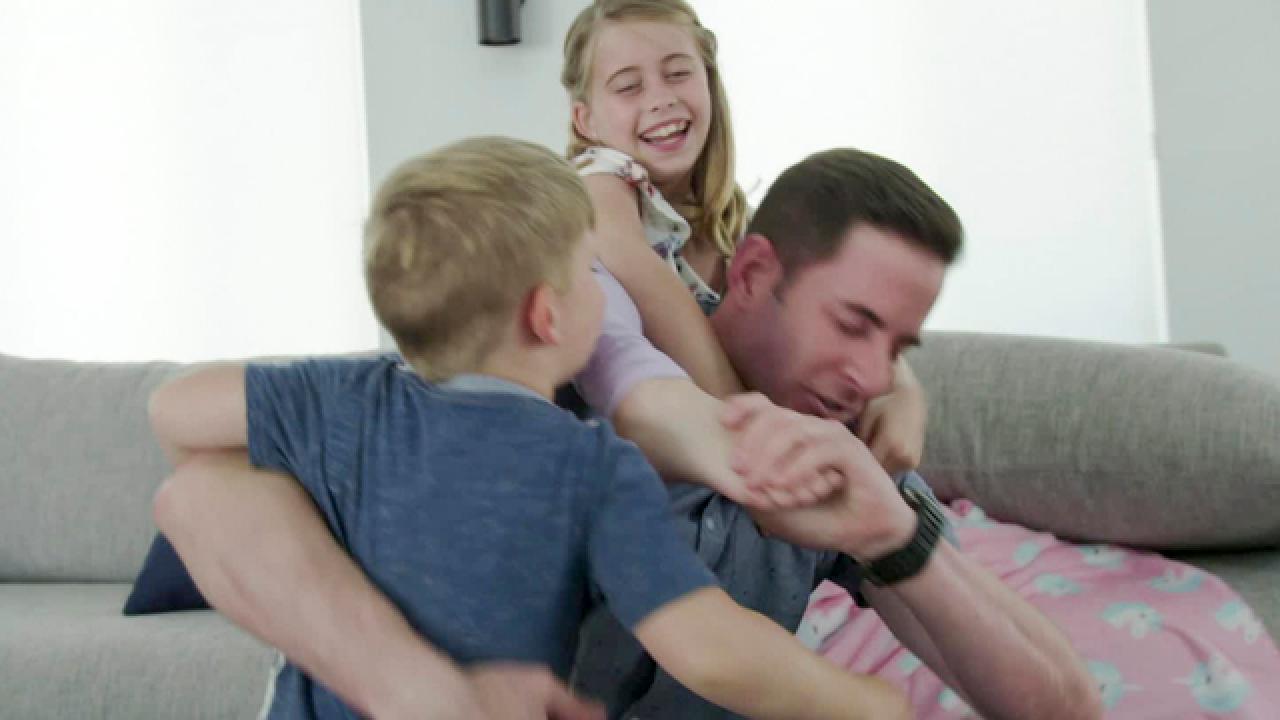 In honor of Father's Day, we thought we'd share a sneak peek of Tarek's new digital series, Tarek's Flip Side. As the name implies, the series shows a different side of Tarek. It follows him around as he works hard, plays hard and spends quality time with Brayden and Taylor. One of the episodes is dedicated entirely to fatherhood and features really adorable moments of Tarek with his kids. In the sneak peek, you get a short but sweet glimpse at what to expect from the full episode — including an interview with Taylor where she reveals that her dad is not very strict when it comes to time-out!
As for how Tarek's celebrating his big day, he told HGTV, "I'm taking the kids on a beach getaway for Father's Day. We'll have breakfast in bed and then play at the pool and beach all day. I've got some fun dinners planned, too." He added, "I feel like every day is Father's Day and I'm the luckiest dad alive!" Aw! Happy Father's Day to Tarek and to all the other great dads out there.
Tarek's digital series premieres sometime this August! Keep an eye out for updates on Tarek's Flip Side and don't forget about the new season of Flip of Flop!