Extreme Homes - Season 4 Videos:
Homes as Art
Check out these highlights from Season 4 of HGTV's Extreme Homes where art is the theme -- and where houses themselves become art. Included: the "Four-in-One" house divided into party, privacy, art and guest quarters; the beach-side "Spider in the Sand" house and a hillside home in Spain that faces out in seven different directions.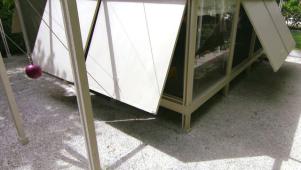 Now Playing
Beachside 'Spider House' 03:51
This 'spider in the sand' beach home has metal legs and nautical elements.