Tipsy Strawberry + Honeysuckle Slush
Lay back, relax and beat the scorching summer heat with a grown-up slushie that combines two of the season's most iconic flavors: strawberry and honeysuckle (vodka, that is).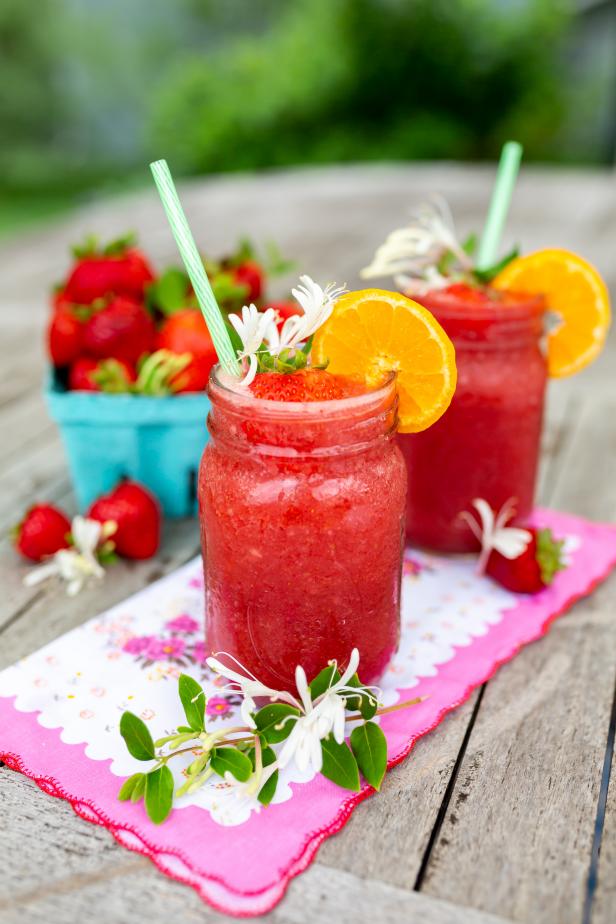 Tipsy Honeysuckle Strawberry Slush
Bright, crisp honeysuckle vodka pairs with sweet summer strawberries in this refreshing grown-up slushie.
1 pound strawberries, hulled and frozen
1/4 cup granulated sugar
Keep in mind: Price and stock may change and we may make money off any links.
Place frozen strawberries, sugar, honeysuckle vodka and ice in a blender. Blend on the "frozen drink" setting or until smooth. Divide into two, 16-ounce Mason jars and finish with a splash of crisp club soda. Top off your Instagram-worthy slushie with fresh-picked honeysuckle, whole strawberries and a cute paper straw.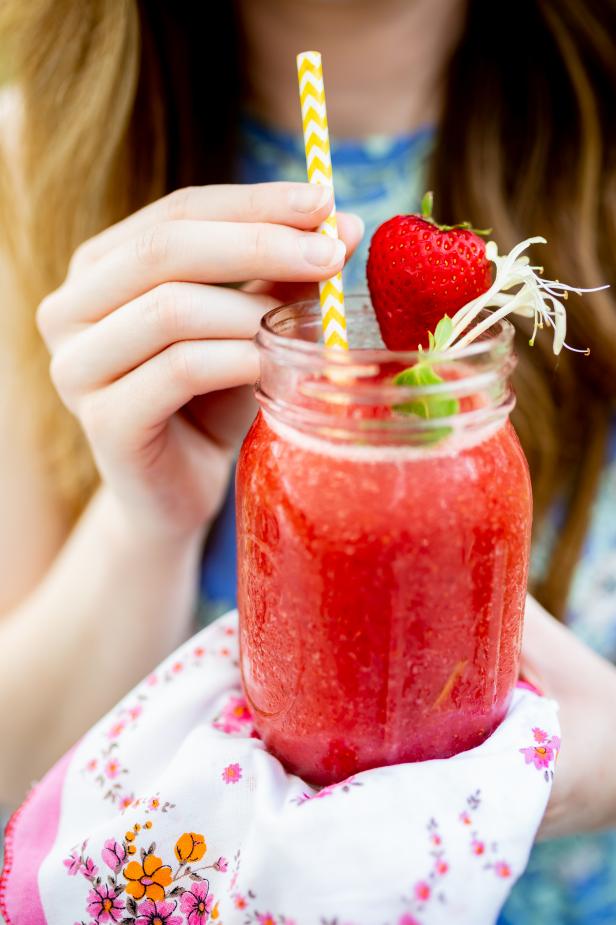 Strawberry Honeysuckle Slushie Cocktail
Beat the summer heat with this grown-up slushie made from mellow honeysuckle vodka and sweet, juicy strawberries.
Tip #1: We used frozen strawberries from the freezer section of the grocery store, but feel free to wash, hull and freeze your own strawberries for fresh-picked flavor.
Tip #2: The key to keeping this drink nice and slushy is to use ice-cold vodka. We stuck ours in the freezer an hour before, but it's even better left to chill overnight.
Tip #3: Drink responsibly. As we can attest, it's hard to have just one of these delicious summer sips!