Create Your Own Hanging Flower Garden with Rustic Charm 02:36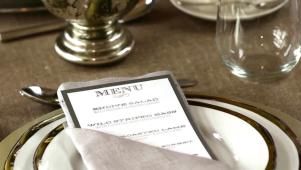 Now Playing
DIY Wedding Place Settings 02:04
Impress your guests with these tips from Sabrina Soto on how to create clever, cost-saving place settings. From the plates to the menus, these place settings are sure to wow guests.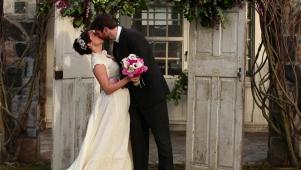 Now Playing
How to Create a Beautiful Wedding Arch or Chuppa on a Budget 01:55
A wedding arch or chuppa can be a beautiful accent for any wedding, but they can cost a lot of money. HGTV's Sabrina Soto shows how to build one that won't break the bank. She starts with a pair of antique doors that she picked up at a reclaimed building materials store for less than $200. She decorates with inexpensive wildflowers and branches, which also hold up better than hydrangeas or peonies. For a freestanding chuppa, consider using straight tree branches attached with zip ties or screws and decorated with sheer fabric.