HGTV Smart Home 2017 Winner Announcement
HGTV host Tiffany Brooks surprised grand prize winner Stacy Bolder of Tomahawk, WI, in front of family and friends. See her priceless reaction as she learns the good news.

When Stacy Bolder arrived at a local sports bar and restaurant, she thought her family and her husband, a local radio host, were there to enjoy a laidback Sunday brunch for her upcoming 40th birthday. So she was floored when HGTV Smart Home 2017 host Tiffany Brooks and a small production crew showed up to tell her that she'd won HGTV Smart Home 2017, a modern desert escape in Scottsdale, AZ.
"It is so surreal," she says. "I never in a million years thought this would ever happen to me!"
Stacy's sister and brother-in-law were visiting from Arizona and were in on the planning. They kept the news a secret so that Stacy and her family could be completely surprised.
Find out more
See the Winner's Priceless Reaction
01:18
Tiffany Brooks surprises the winner of the HGTV Smart Home 2017.
Host Tiffany Brooks went undercover as a server in training. "I looked at her and I kept thinking, gosh, she looks so familiar," says Stacy. For the big reveal Tiffany presented Stacy with an ice cream cake that read 'You are the Winner'. "I thought this was a weird 40th birthday cake," she recalls. "Then it clicked when I saw Tiffany's HGTV microphone."

Stacy, a teacher of 17 years and athletic director, was grateful that she could share the moment with her husband, two sons, and extended family. "I was blown away," she explains. "It was so amazing,"
Stacy's name was randomly drawn from 87 million entries to the sweepstakes. After entering HGTV Smart Home 2017 daily, she never thought this dream would be hers.
"We watch HGTV all of the time, and we're really into trying to improve our home" she says. "We thought it be amazing to win the house in Scottsdale, close to my sister."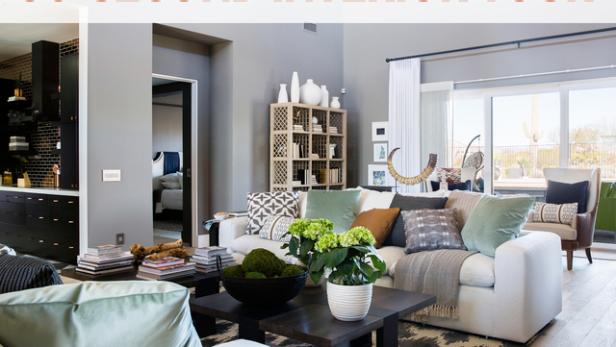 See HGTV Smart Home 2017
36 Videos
Stacy, an HGTV super-fan, watched the special and toured the home, stating her favorite spaces were the great room and backyard with the pool. "It's everything you could ever want in a house," she explains.
Our lucky winner is still amazed by her stroke of good fortune, and is looking forward to enjoying her winnings. Stacy and her husband can't wait to visit Scottsdale, AZ this weekend to see the home for the first time.
"It blows my mind that I would even have the opportunity to see the house, much less win it!"
A cozy, Craftsman-style home located in the heart of Knoxville, TN.
Discover a stunning retreat on St. Simons Island, GA.