HGTV Insider Videos: Chris Lambton
In these behind-the-scenes clips, HGTV's J.D. Scott puts Yard Crashers host Chris Lambton to the test with a round of rapid-fire questions, the "miniature Yard Crashers challenge," the great tricycle race, fan Q&A's and more.
Yard Crashers Rapid Fire 01:56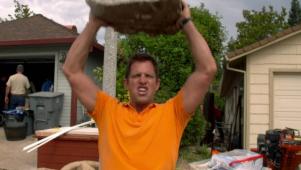 Now Playing
Talent Crashers Competition 01:19
The Crashers series hosts show off their hidden talents in an epic contest.