6 Cute and Easy DIY Cards You Can Make in 5 Minutes or Less
Show friends and loved ones how much you care with the gift of a fun, hand-written card made from kraft paper and easy-to-find 3-D objects.
The mail shows up every day, but it's usually not anything to, ahem, write home about. That every-once-in-awhile handwritten card, however? Priceless. This year, my resolution is to send more of that "fun mail" to family and friends. To make it easy, we dreamed up six simple cards you can make using easy-to-find 3-D objects. This "Thank You" card is one of my favorites: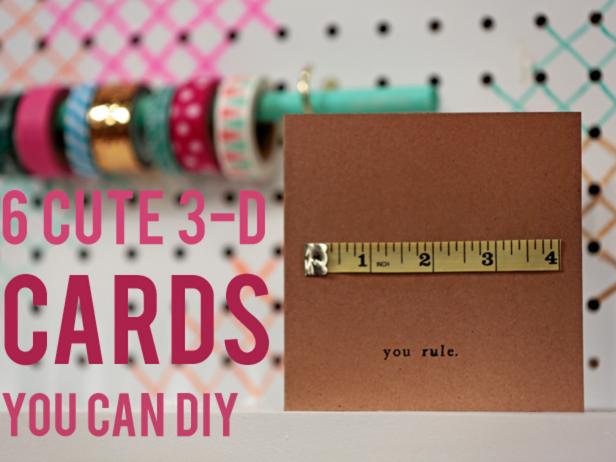 DIY 3-D Cards
Create cute 3-D cards to send all year long with kraft paper cards and household objects.
Andrew McGary, © 2015 HGTV/Scripps Networks, LLC. All Rights Reserved
Start with some kraft paper cards, an alphabet stamp and strong glue, then get creative. Watch the video to see how to make all 6 cards.
In just a few minutes, you can create this arsenal of cards to pull from all year long. Happy mailing!