10 Things to Know about Andy and Ashley Williams
The hosts of HGTV's new Flip or Flop Ft. Worth met and bonded over their military experiences and love for fitness, then turned their impeccable teamwork into a thriving flipping business.  

The only way to truly understand the experiences of a military veteran? If you're a veteran yourself. This, plus a shared love of fitness and similar goals and values, brought Andy and Ashley Williams together almost a decade ago and eventually brought them to Andy's home state of Texas to build their Dallas-Fort Worth-based real estate business.
The hosts of HGTV's upcoming series Flip or Flop Ft. Worth, premiering in 2018, have plenty of stories from their military days to tell, but they also have some serious skills to share as they find, purchase and flip some of the most neglected homes in their beloved hometown. Before we see them on the small screen soon, here are a few things you should know about the Williams family.
They're Both Military Veterans
Andy served in the Marines, while Ashley was in the Army. They met at a gym while they were both serving tours in Baghdad, Iraq, and Andy asked Ashley if she needed a personal trainer.
"He was really muscular," she said. "For that particular work, he had to be in peak condition, so that was definitely the first thing you noticed."
Andy gradually started showing up during Ashley's night shift to chat, and they became "battle buddies."
"Ashley had a beautiful smile and curious look," Andy said. "For a moment I forgot I was in Baghdad."
Real Estate Helped Them Transition into Civilian Life
Like many veterans, Andy and Ashley had a bit of a rocky transition out of the military and into civilian life. While she would be commended for her hard work and discipline at her job, Ashley would hear feedback that she was too "intense" or "direct."
"I got a new job and immediately my job said, 'You're great, you do your job awesome, but you're too intense,'" Ashley says. "She said I didn't fit the culture because I was too direct."
Andy had been investing in real estate before leaving behind military work, but it wasn't until he and Ashley started planning for a family that they both saw an added potential to make it into a family business that allowed them to stay home -- and not deploy on potentially dangerous missions -- with their kids while also giving back to their community.
"A close call with an IED [Improvised Explosive Device] in Iraq in 2005 would have cost me my life. Real estate was my rally point and eventual safe haven for my family," Andy said. "I've always viewed real estate as a way to add value to the community while making above average returns. I decided to study the real estate market closely and invest with a purpose for pathway to transition from Iraq back home in Texas."
Andy is Texas Through and Through
He was raised in a small town in central Texas and positively glows about his time and experiences restoring homes in Fort Worth -- including weekend horserides downtown before enjoying the local restaurants.
"Fort Worth is truly a great place to raise family, build a business and settle down," Andy said. "Embracing our heritage is important to me. Each community and neighborhood tell a different story, and the chapters are being re-written as we speak. Ashley and I are blessed to be apart of the revitalization process."
Ashley is a Big Believer in Textured Designs
Adding dimension to designs through pattern mixing and playing with textures is a calling card for Ashley's flip visions. Polka dots, stripes and faux finishes are especially fun to play with, she says.
"I love textures because they add dimension to your space," Ashley said. "Faux finishes are a great way to save money, and in some cases the materials my hold up better than the authentic version."
"Growing up my mom was something like a chameleon. Nothing was ever the same," she said. "At one point she was really into pink and gold, and instead of changing the staples of the house (like couches), she added end tables with gold legs and pink marble tops."
Ashley learned from her mom's efforts to utilize accessories in spaces as much possible.
"Start with a classic base that you can always fall back on, but don't be afraid to think outside the box," she said.
Their First Place Together Was Basically a Tiny House
At just 200 square feet, the construction trailer they lived in together while still in Iraq — they were one of the first couples to get shared living quarters there! — was close quarters, to say the least.
Their Kids Have an Eye for Potential Flips
We're sorry, there seems to be an issue playing this video. Please refresh the page or try again in a moment. If you continue to have issues, please contact us here.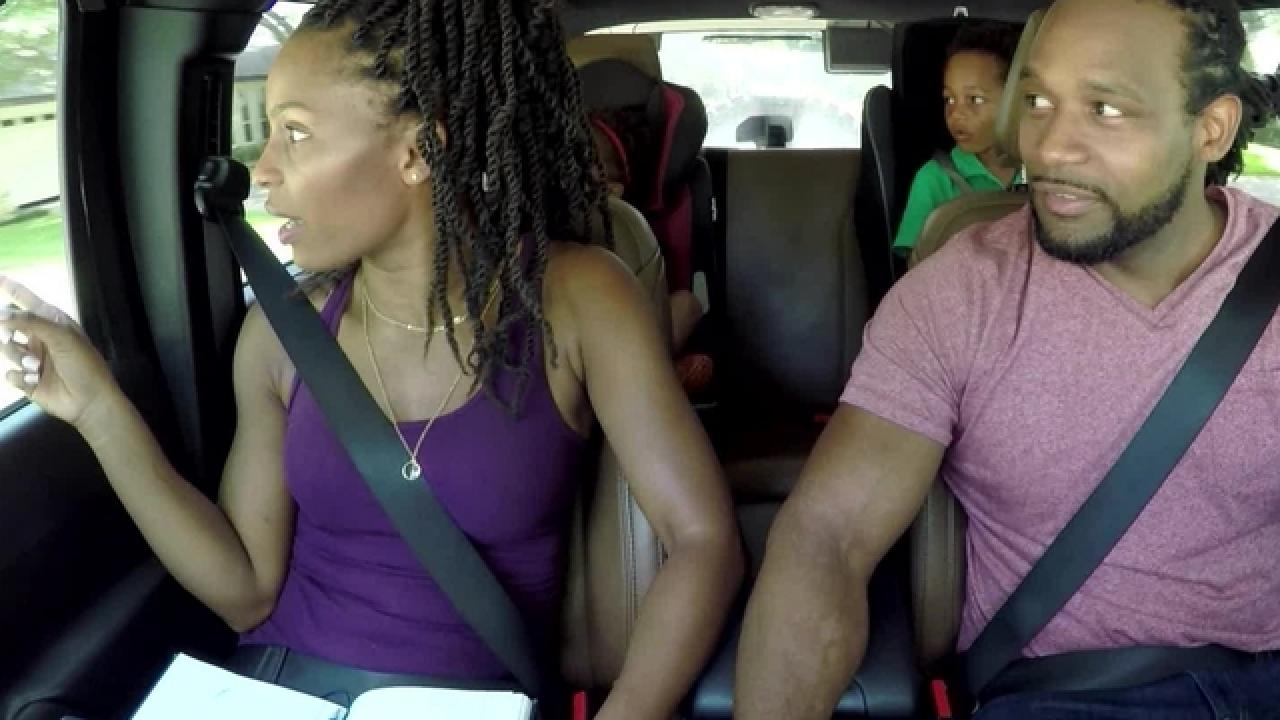 As we'll see in Flip or Flop Ft. Worth, Andy and Ashley's two small children, Ashton and Amina, play their own role in the family business.
"We like to get their help with sourcing houses. We call it 'driving for dollars,'" Ashley said. "We drive around on Sundays and look at different neighborhoods and see what our next endeavor will be!"
Bug Spray is a Must-Carry
We're sorry, there seems to be an issue playing this video. Please refresh the page or try again in a moment. If you continue to have issues, please contact us here.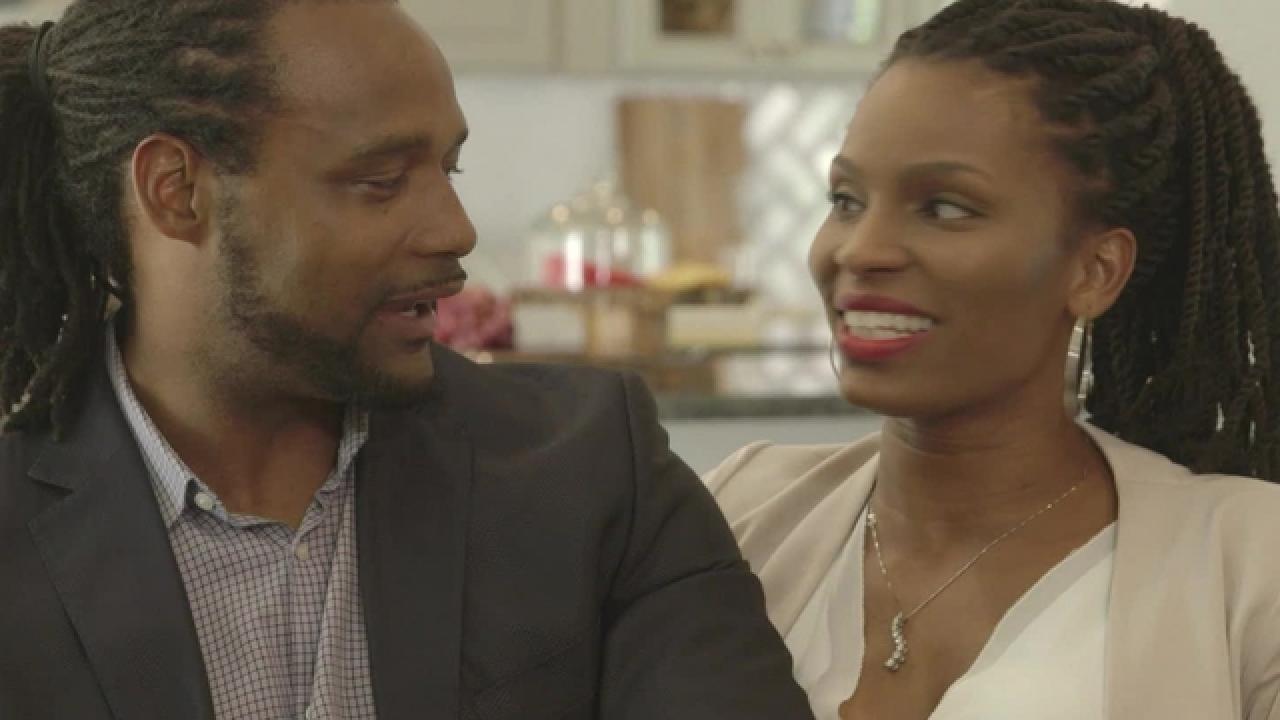 When going on a "recon mission" with Andy looking for new properties, Ashley likes to plan (and pack) ahead.
"Snacks and bug spray!" she said. "You never know what he will have you walking through, so bug spray is a must. They also can be long, so it's best to have something to keep your blood sugar up!"
Ashley once found an old family portrait hidden behind a frame in a flip, and Andy has found things like old newspapers and an antique bed that he was able to restore and sell. But not all finds are winners.
"Another time I found a live honeycomb and honeybees' nest that was 6 foot tall," he said. "That was a bad demo day when we broke into that wall."
Their Flip Projects Are Run Like Military Operations
Most spouses who work together on flips will tell you the key to a good working environment is "staying in your lane" and having defined roles. Andy and Ashley are no exception, adding that it's also important to leave emotions out of home renovation, and the proof of their disciplined work is in their profit results.
"Ashley commands her role, and I stay out of her way. She respects my role, as well," Andy said. "We always have a plan to execute."

"Andy is amazing at finding deals. He is a true recon marine!" Ashley said. "I'm really good at keeping the end goal in sight. It's really easy to get tied up in a flip trying to create your dream home when really you're creating someone else's dream."
Stay tuned for more about Andy and Ashley Williams and their upcoming series Flip or Flop Ft. Worth coming next year to HGTV.