Burning Daylight: Kid-Friendly Crafts, Recipes and More
A year has more than 4,000 hours of daylight, and parents with small children have to fill them all. Maria Antoinette shares her tips for burning the daylight hours with kids.
Get Ready for Burning Daylight 00:53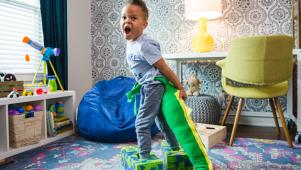 Now Playing
3 DIY No-Sew Halloween Costumes 07:00
Maria Antoinette shows how to make three fun and easy costumes for kids - no sewing machine required.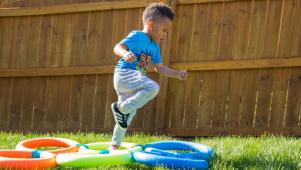 Now Playing
How to Make a Dollar Store Obstacle Course 02:07
Help kids burn energy this summer with this inexpensive yet oh-so-fun obstacle course.