See How Joanna Expertly Mixed His Rustic Style With Her Traditional Aesthetic
This young couple (with a baby on the way!) gets Chip + Jo's help to create a home to fit both their styles.
It's the age-old dillema: Two people love each other, but not necessarily the same design aesthetic. With a baby on the way, Luke and Rachel Whyte were looking for a family-friendly home with both the rustic, outdoorsy style that Colorado-native Luke loves and the clean, traditional style Rachel favors. Chip and Jo delivered with a design that meets the whole family's needs. (But, don't they always?) Here's the before and after of the home's exterior:
The exterior took on a more traditional look, but the rustic style got its due in the home's living room and entryway.
The framed photo nods to Luke's roots, while the chair rail adds traditional style. See how Joanna merged the two styles seamlessly:
Striking Entry and Staircase
01:13
Joanna explains how she created an inviting entryway with blended styles.
Next up: the kitchen, where Rachel's bright, clean aesthetic took center stage.
Joanna added rustic touches with the wood-and-metal barstools and statement lighting. See more of her tips to nail this look:
Kitchen Design Accents
01:17
Joanna's simple design accents come together for a standout kitchen.
Heading upstairs, the bedroom features that stunning, upcycled headboard, along with a muted purple, gray and blue palette.
Here's how Joanna added the finishing touches to this space:
Rugged, Classic Master Suite
01:21
Joanna tours a master bedroom that blends rustic and traditional styles.
You've toured three amazing spaces, but we have so much more to show you. Tour the entire house in the gallery below.
See 50+ photos of this amazing makeover.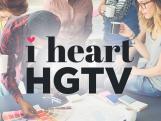 Get to know the talented writers and editors of HGTV's show and design blog. 
Go Behind the Blog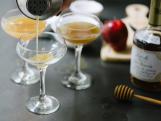 Take a look back at our past posts, from entertaining and design trends to up-and-coming HGTV shows.  
Read All Our Past Posts