Fixer Upper Goes Tiny: Joanna's Tips for Living Small, Stylishly
A pint-sized historic shotgun-style house gets the Fixer Upper treatment. 
Downsizing, simplifying and even microhome living are having a moment, so it's no wonder that Chip and Joanna decided to try their hand at a small house makeover. Homeowners Jessie and Cameron Bell chose a 700-square-foot, shotgun-style home as their Fixer Upper. Chip and Jo's challenge? Make it magically fit all their essentials, with style to spare.
The crew opened up the space and added a loft, creating soaring 20-foot ceilings in the main living space and kitchen area. Luckily, there was room for an adorable mint green fridge. (Kitchen goals!)
Here, Joanna reveals her biggest challenges with this pint-sized space:
Shotgun Tiny House Kitchen
01:16
Joanna had to make smart design decisions in this kitchen's tight space.
To make the home more functional for everyday living, Chip and Joanna moved the home's master bedroom where the kitchen once was.
The deep blue paint color used on every wall makes this small bedroom seem more spacious. More design tips from Joanna here:
Shotgun House Master Suite
01:12
Joanna enjoyed the challenge of a small space and maximized her creativity.
In the home's new loft, the casual, relaxed space features an extra living and office space.
See how this space came together right here.
Shotgun House Loft
01:14
The loft added much-needed space and has the best views in the tiny house.
See this home (including the crazy run-down before) plus all the gorgeous details, below.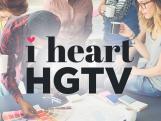 Get to know the talented writers and editors of HGTV's show and design blog. 
Go Behind the Blog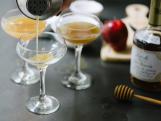 Take a look back at our past posts, from entertaining and design trends to up-and-coming HGTV shows.  
Read All Our Past Posts