The Latest From Ellen's Design Challenge: Pick Your Favorite Travel-Inspired Furniture
Take a design trip around the world with the final five designers' internationally-inspired pieces.
As both a furniture buff and a travel junkie, Ellen knows how inspiring travel can be. She even traveled around the world with her wife, Portia di Rossi, and interior designer and judge, Cliff Fong, to find unique pieces for her home, including a vintage Giudo Gambone vase in Portofino, Italy.
So, this week, she challenged the final five to be design tourists, taking inspiration from countries Ellen loves to visit. (Sorry, luggage cart not included.)
Sef's design was inspired by Denmark. Since Sef's personal design style is so closely aligned with sleek Danish modern style, he easily decided which direction to go: A classic easy chair with S-curve arms and legs and streamlined cushions.
Flip through his Ellen's Design Challenge projects. 
Vivian was asked to create a piece inspired by Italian design. A fan of the Brutalist movement, she decided to create a rugged, industrial-style wine rack with metal and rough-hewn wood.
See all her industrial-chic creations. 
Kyle's international inspiration? Morocco. The country's design is characterized by rich colors, intricate woodwork, graphic tile and metalwork motifs. Because the culture is so food-centric, Kyle's first instinct was to create an expandable communal table with a lift-out tray in the center. The legs feature a modern metal take on a classic relief pattern, while the top features a more traditional carved detail.
See Kyle's pieces from the competition.
Fresh off a win, Miles chose Japan as the inspiration for his furniture piece. His concept: A minimalist room divider with translucent walls (reminiscent of a shoji screen) and built-in storage. Another feature: The rolling screen folds in half for another display option.
Flip through his designs from the competition. 
When Melissa chose France as her inspiration, she went straight to a fashion icon – CoCo Chanel – for her piece. She created a black-and-white vanity with pink accents and lots of fine detail, like nailhead trim and scrollwork.
See her creative designs from the show.
After reviewing all five pieces, judges Christiane Lemieux and Cliff Fong, plus guest judge Karim Rashid, are ready for the moment of truth. They loved how Miles combined classic Japanese design with modern function. Their least favorite? Melissa's French-inspired vanity, which they felt was a too-literal translation of the country's style. Miles is the winner, while Melissa is headed home.
The judges have spoken – now tell us what you think! See all the designers' latest work, the vote for your favorite.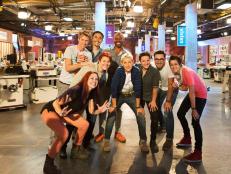 Did you catch last night's season two premiere of 'Ellen's Design Challenge'? The judges tell all in their extended deliberation.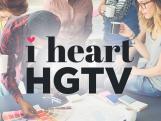 Get to know the talented writers and editors of HGTV's show and design blog. 
Go Behind the Blog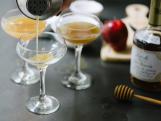 Take a look back at our past posts, from entertaining and design trends to up-and-coming HGTV shows.  
Read All Our Past Posts