10 Holiday Recipes and Decorating Ideas From Around the World
Add global flair to your Christmas celebration with these internationally inspired recipes and decorating ideas.
We all know and love the tried-and-true Christmas traditions of the U.S., like hanging stockings from the mantel or munching on gingerbread cookies and candy canes. But the holiday is celebrated in dozens of countries all over the world in some form or fashion – and every place does it a little bit differently. If you're looking to mix up your holiday routine this year, try these traditional Christmas recipes (and twists on traditional recipes) from around the world, plus global-inspired Christmas decorations for your home.
Rather than hanging stockings from the mantel, children in France place their shoes in front of the fireplace or under the Christmas tree so Père Noël (or "Father Christmas") will fill them with gifts. After midnight mass on Christmas Eve, French families gather for a decadent meal called réveillon, often featuring lobster, oysters, foie gras, cheeses, and turkey with chestnuts. The feast ends with bûche de Noël, a sponge cake whimsically decorated to look like a yule log.
In Norway, small, heart-shaped paper baskets called julekurver are hung around the house during the holidays and filled with goodies. In this Scandinavian-inspired holiday scene, designer Laurie March incorporated a graphic, woven paper heart, a modern twist on the traditional julekurver.
Originally from Milan, panettone is a sweet bread often filled with candied citron, raisins and lemon zest that's become a holiday staple all over the world. For a new take on the traditional treat, whip up Giada De Laurentiis' panettone bread pudding with amaretto sauce.
Christmas dinner in the UK usually consists of turkey and roasted vegetables, followed by Christmas pudding. Each person at the table gets a Christmas cracker — or a cardboard tube wrapped in colorful paper — that's filled with a toy, a party hat or a corny joke. In some families, the crackers are pulled apart by two people (similar to a wishbone), and whoever gets the larger half keeps the prize.
Originally a tasteless bread made with just flour, oats and water, stollen is now a sweet treat enjoyed on Christmas Day in Germany. It's typically filled with dried fruit, nuts and spices and dusted with powdered sugar just before serving.
While Christmas isn't widely celebrated in China, the holiday is growing in popularity in large cities. Christmas trees (typically artificial) are decorated in paper chains, paper flowers and paper lanterns. For a natural spin on this look, make these delicate yet vibrant ornaments from Chinese lantern plants.
A piñata filled with sweets is a star of Las Posadas, a series of parties held from Dec. 16 to 24 in Mexico. The piñata typically has a round center with seven conical points, originally representing the seven deadly sins. Make your own piñata for a Mexican-inspired Christmas celebration using floral foam, party hats, crepe paper and silk flowers.
Coquito, an eggnog-like alcoholic beverage made with rum, coconut milk, condensed milk, egg yolks and cinnamon, is enjoyed alongside Christmas dinner in Puerto Rico. Serve it chilled and topped with a dash of cinnamon.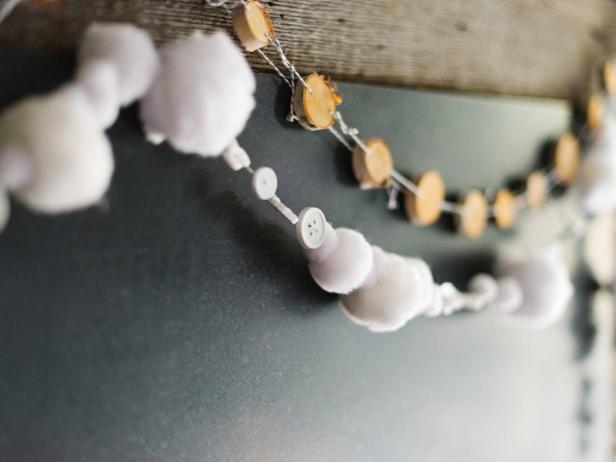 Snowball Garland
Create a snowball garland for a kid's room with string, white pompoms and a variety of white buttons. First, thread the string onto a needle, then weave the needle through the pompoms and button holes.
Since temperatures are high on Christmas in Argentina, some people decorate their Christmas trees with cotton balls to represent snow. If you, too, celebrate the holiday in a warm climate, make this easy garland using cotton balls and buttons, as designer Brian Patrick Flynn did here. Drape it around your tree or over the mantel.
Named after Russian ballerina Anna Pavlova, this meringue cake is a popular Christmas sweet in New Zealand and neighboring Australia. (The two countries have a running debate on who invented the dessert.) It's typically topped with whipped cream, strawberries, kiwi and passionfruit.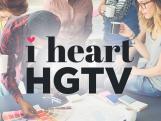 Get to know the talented writers and editors of HGTV's show and design blog. 
Go Behind the Blog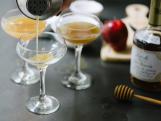 Take a look back at our past posts, from entertaining and design trends to up-and-coming HGTV shows.  
Read All Our Past Posts